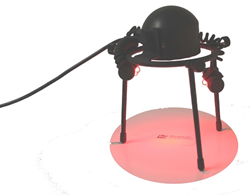 Barcode quality verifier, standards compliance checker, supply chain communications and collaboration tool – SCANALYST 3 is all this and more.
Columbus, O.H. (PRWEB) December 01, 2014
As one of the world's leading sources for barcode quality related products and services, Automatic Identification Systems (AIS) is pleased to announce the availability of SCANALYST 3, the latest generation of tools to help barcode users comply with industry standards. This is critical to patient safety and food chain security, as well as general industry productivity. These supply chains have now published their standards for acceptance and compliance.
Those who currently print barcodes know that it is important to a company's bottom line and to its customers. Each product's barcode must stand scrutiny and be in compliance with industry standards. Compliance is a complex task that requires the right tools. SCANALYST 3 is designed to meet these needs. Barcode quality verifier, standards compliance checker, supply chain communications and collaboration tool – SCANALYST 3 is all this and more. This comes just in time for companies that are implementing complex standards such as UDI in healthcare, GS1 standards, ANSI/ISO quality grading, UID in manufacturing or just trying to measure and improve their existing applications and production.
Supply/value chain opportunity – One of the basic challenges companies face is how to 'do it right'. Many do not know what barcode quality level they are producing even though they are required to produce at least a minimal grade C. A products barcode is a very important part of that product. If it can't be read easily in its supply chain, it is invisible and the product will lose value. Likewise, if the data in the barcode is formatted incorrectly the product may be used incorrectly and cause harm. Think of a product with the wrong serial number or a drug marked with the wrong dose. Today, it just has to be done right and it takes the right tools to 'do it right'. SCANALYST 3 is that tool. Doing it right adds value to the product and distinguishes a company as a competent and capable supplier.
Use of SCANALYST 3 is very simple; just point it at any 1D or 2D barcode and press the "Inspect" button. Within seconds, the barcode is analyzed and a detailed report produced that can be saved to an internal database, printed or sent via email. Reports include the image of the barcode and inspection details. This makes it easy for trading partners to communicate clearly about the issues and test solutions.
SCANALYST 3 is currently shipping with a three- to four-week lead time and is priced at $6,995. Custom programs for some supply chains are being set up. Contact us for availability, to learn more about the features of this new system or to discuss your company's needs. Visit ais-co.com today, or call 614-431-3300.
Automatic Identification Systems (AIS) is an Ohio incorporated company founded in 1985. The initial company objective was to support the growing need for bar code related equipment and services and to assist clients in obtaining maximum benefits and value from this important information technology. The same objective continues today.