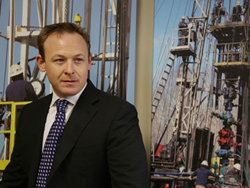 Bloomfield Hills, Michigan (PRWEB) October 16, 2014
Platts Global Energy Awards, an annual program recognizing exemplary leadership in the energy industry, is often known as the "Oscars of the Energy Industry" and boast some of the most prominent energy-related companies in the world.
"We are extremely proud to have been chosen as a finalist from among a very prestigious group of international energy companies," said Nathan Conway, CEO. "We have experienced tremendous growth over the past year and this is in recognition of that growth and our strategic vision."
"With nominations increasingly more competitive with each passing year, being named a finalist in the Global Energy Awards program is no small feat," said Platts President Larry Neal.
Fortis Energy Services is a leading oil and gas service provider headquartered in Bloomfield Hills, Michigan with operations throughout the Midwest and Northeastern states including: Michigan, Pennsylvania, West Virginia, Ohio, New York, Indiana, Illinois and North Dakota.
Fortis is a multi award winner, consistently ranked in the Inc 5000 list and named as one of the " Top 100 Energy Companies in America." The company is well known for its exceptional commitment to safety, superior equipment and best in class crews. Performing operations with zero incidents is the sole focus of the Fortis organization.
Recently Fortis launched their Fortisafe Certification program ensuring both crews and equipment pass the strictest of safety standards.
"Our team is very honored by this acknowledgement which represents the solidity of our core structure and we look forward to another year of robust expansion in 2015," said Conway.
For Information Contact: Nancy Thompson, uptownpro(at)hotmail(dot)com 248-496-4965
###