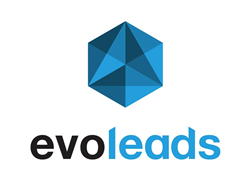 Montreal, QC (PRWEB) October 16, 2014
EvoLeads will be holding booth 702 at Ad:tech 2014 in New York City to meet and converse with affiliate marketers.
EvoLeads advances the evolution of performance-based marketing by providing comprehensive platforms and software to help clients realize optimal returns in marketing efforts. Its two key products are EvoMarketplace, a cost-per-action (CPA) affiliate network, as well as a white label performance tracking solution.
The company has committed several years of research and expertise to the development of its products before its launch. Since then, it has experienced a tremendous amount of growth.
EvoMarketplace allows users access to multiple CPA networks, effortless financial management, reputable publishers, and boasts more than 500 high-payout offers. The network has been consistently praised by its publishers and consists of offers across all industry verticals. At Ad:tech 2014, EvoLeads will be featuring its newest offers including Garcinia Cambogia, Forskolin, and CreditLabs, all of which are exclusive to the company. The network aims to optimize advertisers' marketing effort by working with the most reputable publishers worldwide.
EavoLeads' white label software-as-a-service (SaaS) tracking solution, helps online marketers effectively track and analyze their marketing campaigns. The product serves as an all-inclusive solution consisting of data tracking, analytics, publisher and advertiser management, invoices and finances. These features are competitively priced at $499/month and presented on a customizable, user-friendly interface.
EvoLeads is proud to exhibit these innovative products to the industry at Ad:tech New York.The company looks forward to meeting affiliate marketers while presenting to the industry the tremendous values that these products can bring to industry stakeholders.