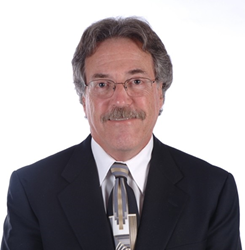 Lexington, MA (PRWEB) October 15, 2014
David B. Rosen, DMD invites his patients to celebrate Dental Hygiene Month this October by learning more about the factors that may cause or contribute to the development of periodontal disease. As a periodontist in Lexington, MA, Dr. Rosen specializes in the diagnosis and treatment of diseases of the gums and surrounding tissues.
Poor oral hygiene is one of the primary causes of periodontal disease, also known as gum disease. Brushing and flossing twice each day and scheduling professional dental cleanings twice each year usually prevent the plaque build-up that leads to infection. Even when a patient in Lexington, MA has exemplary dental habits, there may be other elements that lead to the need for treatment from a periodontist. Grinding teeth, clenching them or having a misaligned bite are risk factors that are directly related to the teeth and gums, but less obvious links include medications, hormonal changes, and tobacco use.
When plaque is not removed, it hardens into tartar below the gum line. Only a professional cleaning can remove tartar, and if left untreated, it irritates sensitive oral tissues. Redness, tenderness, and swelling are often symptoms that indicate early stages of periodontal disease. The resultant pain makes dental care difficult and may lead to a lapse in hygiene practices when they are needed the most. If the infection progresses unchecked, pockets form destroying supportive tissue and bone. Loss of supportive tissue and bone leads to tooth loss along with a host of other complications.
Early identification is critical in order to prevent serious dental issues. During a routine exam in Lexington, MA, periodontist Dr. Rosen measures the space between the teeth and gums, since a wider than normal gap may be an indication of infection. When there is evidence of gum disease present, Dr. Rosen takes x-rays of the patient's mouth to make sure that any injury to the bone structure is identified and treated.
Dental Hygiene Month presents the ideal opportunity for patients to schedule an exam with Dr. Rosen. Early detection and treatment of oral issues will help to maintain a beautiful smile that lasts a lifetime.
About the Doctor
David B. Rosen, DMD of Dental Sleep Medicine of New England is a periodontal practice that has provided personalized dental care for patients in Lexington, MA for over 35 years. Dr. Rosen received both his Doctor of Dental Medicine and Specialty Residency Certificate in Periodontics from Tufts University School of Dental Medicine, where he has served as a professor of periodontology since graduating. Dr. Rosen is also a Diplomat of both the American Board of Periodontology and the American Board of Dental Sleep Medicine. To learn more about Dental Sleep Medicine of New England and Dr. Rosen's dental services, please visit /http://www.lexingtonperiodontist.com or call (339) 970-0155.