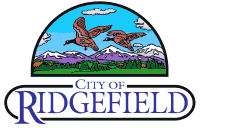 Our cloud based application is a perfect match for Ridgefield. The City doesn't have a surplus of staff so hosting in the cloud really frees up IT concerns and delivers greater server levels to citizens and contractors - Jon Byrd, Paladin Sales Executive
Poulsbo, WA (PRWEB) October 21, 2014
Paladin Data Systems Corporation is pleased to announce that the City of Ridgefield, Washington, is its newest SMARTGov customer. SMARTGov is Paladin's community development software that manages the full lifecycle of permits, inspections licenses, and code enforcement actions for jurisdictions.
Paladin will implement its cloud-based technology for City of Ridgefield to track all aspects of zoning and codes including permit issuance, inspections, and code enforcement, as well as a new public portal for self-service public access. The city will be transitioning from Interlocking software, Paladin's legacy permitting application, to the cloud-based advanced technology of SMARTGov.
Ridgefield's new online Public Portal, made possible by the SMARTGov advanced technology, online Public Portal helps jurisdictions reduce front counter workload while serving as a full-featured extension of the jurisdiction's front counter services. This expanded services capability enables the public to apply for a permit, pay fees, request inspections, research local building trends, view maps, submit digital architectural drawings, and even review public notice postings in a 24/7, self-help environment.
"Our cloud-based SMARTGov solution is a perfect match for Ridgefield. The City doesn't have a surplus of staff so hosting in the cloud really frees up IT staff and delivers greater service levels to both citizens and contractors. I am excited to see them migrated to SMARTGov," says Jon Byrd, Paladin Sales Executive.
A long-time Paladin customer, the City of Ridgefield represents yet another Interlocking customer to convert to SMARTGov. Paladin will implement its cloud-based technology at Ridgefield to track all aspects of zoning and codes including permit issuance, inspections, code enforcement, and a public portal for self-service public access.
Ridgefield is located in Clark County, Washington. With a population of 4,763, the geographic area extends from the Columbia River to its immediate west, the Lewis River to the north, several miles past Interstate 5 to the east, and south nearly to Vancouver, Washington.
About SMARTGov
SMARTGov is a Web-based software application developed by Paladin Data Systems to support community development functions including permitting, planning, inspections, code enforcement, licenses, fees, parcels, contractors, and many others. SMARTGov is configurable, flexible, and interactive, alerting users about problems, managing workflow, and prioritizing user projects. SMARTGov can be deployed as a cloud-based service or on-premise and gives both citizens and staff access to project data on the web 24/7.
About Paladin Data Systems Corporation
Winner of numerous prestigious awards that include Top DoD Program Award, Paladin Data Systems has developed a suite of cloud-based software products serving a wide range of government agencies throughout the U.S.. Paladin's national presence spans a diverse customer base including U.S. local governments, state departments, regional transportation agencies, and defense contractors. Paladin also provides software services such as interface development, implementation, database administration, and project management for numerous industries in both the public and private sectors. For more information about Paladin Data Systems and the full suite of products available, please visit http://www.PaladinData.com.