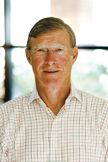 (PRWEB) October 20, 2014
HealthcareSource(R), the leading provider of talent management solutions for the healthcare industry, today announced that Fred Engel has joined its leadership team as senior vice president of engineering and operations.
As SVP of engineering and operations, Engel is responsible for leading the company's engineering and technical operations teams, as well as ensuring alignment between engineering, product strategy, and product management.
Engel brings significant technology and business experience from companies of varied sizes and stages of growth, and he understands the principals of growing companies. He has been instrumental in leveraging proven Agile software development processes while innovating on and applying those techniques across the organization to facilitate faster product development and go-to-market execution. Prior to joining HealthcareSource, Engel held executive leadership positions at Concord Communications (where he led it to an IPO) and Iron Mountain among others, and as a member of Cherrystone Angels he has sat on the board of directors of many start-up and emerging companies.
"HealthcareSource has a phenomenal team that is executing extremely well, so I am excited to be a part of it," said Engel. "The company's history, its customer focus, and the ability to dominate in a market as dynamic as healthcare are what attracted me to HealthcareSource; now that I am here, what really excites me is the extraordinary collaborative, people-oriented culture. HealthcareSource is the perfect environment for game-changing innovation."
"Fred is a proven product and technology leader, having lead successful teams in both emerging and public companies," said Peter Segall, president and CEO of HealthcareSource. "Fred's commitment to continuous improvement and his support of the team's accomplishments are well-aligned with our corporate culture."
About HealthcareSource
With more than 2,300 healthcare clients, HealthcareSource is the leading provider of talent management solutions for the healthcare industry. The HealthcareSource Quality Talent Suite℠ helps healthcare organizations recruit, develop, and retain the best workforce possible in order to improve the patient and resident experience. The company's cloud-based talent management solutions include applicant tracking, behavioral assessments, reference checking, employee performance, compensation, competency and learning management, and eLearning courseware. A private company focused exclusively on the healthcare industry, HealthcareSource consistently earns high marks for client satisfaction and retention. KLAS Research recently named HealthcareSource a category leader for Talent Management for the third consecutive year, in addition to recognition in Healthcare Informatics 100, Modern Healthcare's "Healthcare's Hottest," Inc. 500|5000, Deloitte Technology Fast 500, and Becker's "150 Great Places to Work in Healthcare" list. To learn more about HealthcareSource visit: http://www.healthcaresource.com.