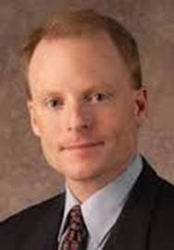 I believe with the experience I have in driving operational performance and product innovation for vertical market software organizations, I have a lot to contribute.
Portland, Ore. (PRWEB) October 20, 2014
Viewpoint Construction Software®, a leading provider of innovative software solutions and services to the construction industry, is pleased to announce that Mark Fusco has joined its board of directors. Mark currently serves on several technology-focused company boards, including Black Duck Software and Dyn.
"We are pleased to welcome Mark, as he brings a wealth of experience in driving growth and performance for agile technology companies," explained Jay Haladay, CEO of Viewpoint and Chairman of the Board. "Mark's experience serving in a variety of roles and for a wide range of technology companies, especially in vertical market-focused software companies, affords him the knowledge and innovation we're looking for to assist Viewpoint's efforts to continue delivering the best technology solutions to the construction market. Mark's blend of strong individual character and business leadership are characteristics I look for in our team."
"Viewpoint has a very solid management team, as well as a diverse and knowledgeable employee base, and it's a team I look forward to joining. I believe with the experience I have in driving operational performance and product innovation for vertical market software organizations, as well as cultivating leadership teams, I have a lot to contribute, and look forward to working with the other Viewpoint board members to foster Viewpoint's growth," stated Mark.
Previously, Mark served as the president and CEO of Aspen Technology, Inc. and prior to that, was president and COO of Ajilon Consulting USA, a $400 million IT consulting firm with 40 offices and over 4,000 employees.
About Viewpoint Construction Software
Viewpoint is a global provider of innovative construction-specific software solutions and services that offer the AEC and owner communities the tools they need to improve project profitability and visibility, manage risk, and effectively collaborate with project owners and the entire project team. Viewpoint solutions include everything needed from preconstruction to construction and facilities maintenance, and are offered on a variety of platforms including Cloud, Mobile, SaaS and On Premises. Headquartered in Portland, Oregon, USA, and with offices in the UK, Australia and Canada, Viewpoint has become the technology partner of choice, with customers located across the globe in more than 28 countries which include more than 30 percent of the ENR 400, and partnerships with more of the top 50 mechanical and electrical contractors in the United States than any other construction software provider. For more information, please visit http://www.viewpoint.com.
© 2014 Viewpoint, Inc. dba Viewpoint Construction Software. All Rights Reserved. Viewpoint®, Viewpoint Construction Software®, Viewpoint V6 Software®, Vista by Viewpoint™, ProContractor by Viewpoint™, Construction Imaging®, Mobile Field Manager™, 4Projects®, Viewpoint For Project Collaboration™ and Viewpoint For Estimating™ are trademarks or registered trademarks of Viewpoint, Inc., in the United States and/or other countries. Other names and brands may be claimed as the property of others.