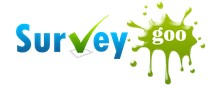 It is clear the public feel that more needs to be done by Government to allay fears and give people confidence that Britain is prepared to prevent as well as tackle an Ebola outbreak in the UK
(PRWEB UK) 16 October 2014
A nationally representative poll conducted late last week (October 9 – 12) by Surveygoo, a leading UK market research company that specialises in compelling online audience insight, has revealed strong British opinions and concerns regarding the Ebola epidemic that has been ravaging Africa.
Although the outbreak of this high mortality disease has predominantly centred in Guinea, Liberia and Sierra Leone, the US and Europe have started seeing cases presenting in healthcare workers who have returned home after fighting Ebola in Africa, as well as in those that have been caring for affected workers locally.
The World Health Organisation has warned that the number of new Ebola cases is likely to reach between 5,000 and 10,000 a week by early December. Both the US and UK have started screening incoming passengers from highly affected African countries, although in Britain the screening process (which began on Tuesday, October 14) is currently only being undertaken at Heathrow.
Surveygoo's latest research demonstrates how Britons feel about the deadly outbreak reaching the UK, and also uncovers key issues that need to be addressed. The findings are summarised as follows:

71% agree that Ebola is the biggest international health disaster since the AIDS epidemic.
77% agree that Government needs to urgently send more resources to Ebola infected countries, while just 23% think the UK Government is doing all it can to help tackle the crisis.
78% agree that the international community has thus far been too slow to respond to the outbreak.
90% believe that pharmaceutical companies need to take a lot more responsibility to help with the crisis (perhaps more than Government), and 89% think that pharma companies need to urgently step up their activities to find a vaccine for Ebola.
67% are worried that Ebola infections have been spread across international borders, with 18 – 24 year olds the most worried at 72%.
In terms of how concerned Britons are regarding if or when Ebola hits the UK, the findings show that:
As many as 72% (more than two thirds) believe that even with screening measures, it is inevitable that Ebola cases will get through to the UK.
Nearly half (45%) feel that Ebola is likely to pose a big threat to Britain.
Almost half (45%) do not think the NHS is prepared to deal with Ebola in Britain, and 48% do not believe the UK border agency is properly prepared.
While people agreed that the Government is right to screen airports, 84% agreed that ALL airports and ports should be covered in the screening activity for it to be effective.
A total of 79% (8 out of 10) think Government will need to increase screening measures in the coming weeks.
Surveygoo's research highlights the fact that there is considerable anxiety over Ebola reaching the UK amongst Britons (two thirds are worried), that Government response is seen as inadequately reactive and that there is uncertainty over whether the NHS and Border Agency will be unable to cope with a UK outbreak.
Managing Director of Surveygoo, Neil Cary, concluded: "Our poll findings reveal that Britons are worried about Ebola reaching their shores – this is understandable since currently the survival rate quoted by the World Health Organisation stands at only 30%. It is clear the public feel that more needs to be done by Government to allay fears and give people confidence that Britain is prepared to prevent as well as tackle an Ebola outbreak in the UK."