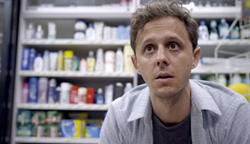 (PRWEB) October 16, 2014
This past weekend NewFilmmakers LA hosted its annual On Location Film Fest Event which showcased 19 different films ranging from short narratives to documentaries to music videos. Each film highlighted the diverse beauty and culture of Los Angeles. Actor and comedian Parvesh Cheena (A to Z, Sean Saves the World, Outsourced) hosted the event. Generous donations from sponsors Alternative Rentals, Mole Richardson, and MovieMagic totaled over $50,000 dollars in prizes as an effort to support Los Angeles based local filmmakers.
On October 25th NewFilmmakers LA Film Festival will celebrate both Los Angeles based filmmakers and international filmmakers from the Philippines, Signapore, and the UK. More information about the films has been included below.
The Last Killing - Directed by Sati Kaur
Satwant Singh Manak joined the Punjab Police to provide his family with a stable income. But in the early 1990s in response to urgency, Indian security forces committed widespread torture and unlawful killings in Punjab. The Last Killing follows Manak as he organizes the families of the victims to attend a hearing of cases at the Punjab and Janyana High Court in August 2013.
Director, USC Film School graduate, and US Army Veteran Sati Kaur served as a Preventative Medicine Specialist for one year in Baghdad. She currently works for ENSAFF, an organization that documents the stories of political violence in Punjab, India. The Last Killing is the winner of Best Human Rights Film at the IOWFF Amnesty International Festival, Best Short Documentary film at the Sikh International Film Festival, and the Creative Media Award at Sikhlens Film Festival.
The First Hope - Directed by Jeremy David White
Johnny loves Star Wars. Matter of fact, Johnny loves just about any movie he can get his hands on. On a summer afternoon he kicks back with Empire while his older sister Karen is left to babysit. But when Johnny watches Princess Leia kiss Luke Skywalker, his curiosity sparks and he grapples with a new confusing feeling toward Karen.
Award-winning director Jeremy David White graduated from UCLA, where his work as a student earned him 2 MPAA awards and a Hollywood Foreign Press Association Award. Jeremy's short film Committed screened at the 2009 Cannes Short Film Corner. He is now developing his first feature film based on an adaptation of The Heyday of the Insensitive Bastards, with James Franco and Rabbit Bandidi producing.
The First Hope has screened at a number of film festivals including LA Film Fest, Cinequest, Dallas International Film Festival, and the Maryland Film Festival. Actress Lili Reinhart (Surviving Jack, The Kings of Summer) stars in this coming-of-age comedy.
Welcome to the Building - Directed by Matt Tente
A contained thriller that explores the dangers of an innocent crush and online infatuation that takes an unexpected and dark turn, when Clare moves in next to an unassuming and unstable neighbor.
Welcome to the Building stars Clare Scott (Love and Dating in LA), Alex Weed (Criminal Minds, CSI: NY, Pretty Little Liars), and Adam Hagenbuch (The Perks of Being A Wallflower, Modern Family, Major Crimes). Director Matt Tente has worked for distinguished production companies including Scott Rudin Productions, The Gotham Group, and Landscape Entertainment.
Chrysalis - Directed by John Klein
Living in the aftermath of the apocalypse, survivors journey across a barren, decayed world and fight off zombie-like infected creatures that once were human.
This post-apocalyptic thriller was shot just outside of Chicago in the abandoned and historical city of Gary, Indiana, and the majority of the film was funded by over 350 Kickstarter backers. Film director John Klein is known for directing the Bangladesh documentary Strong Bodies Fight, and lensing the HBO GO web series Single Long.
PagPag (The Refuse) - Directed by John Paul Su
This film tells the story of an elderly woman who auditions her granddaughter to potential adoptive parents as a solution to her own destitution, and the utterly surprising clash of cultures that result.
The Hitchhiker - Directed by Alexander Harrison Jacobs
Nancy Adams, "twenty-something" is driving cross-country to Hollywood to become a star. Only she's not alone. She's being pursued by an unrelenting stranger who may be a figment of her imagination.
Dubols - Directed by Kaz Ove'
Chris visits a hypnotherapist to cure his unrelenting nightmares, only to find that reality may be worse than his dreams.
Hypnotizmus - Directed by Alex Darke and Trevor L. Nelson
A girl attempting to recover from the grief of the death of her husband; a homeless "mad man" wandering the streets...an unnerving discovery...a metaphysical, spiritual journey.
Premium Harmony - Directed by Toby Louie and Daniel Algarin
Based on a story by Stephen King, Premium History is about a young couple struggling for relationship survival. They are at a pivotal point in their marriage when tragedy strikes. This dark comedy takes up on the ups and downs of one of life's many experiences.
Located in Downtown LA, AT&T Center is the Presenting Venue Sponsor of NewFilmmakers LA (NFMLA). Founded in 2007, NFMLA has screened over 850+ films from over 51 countries. NFMLA boasts over 20,000 supporters locally. The organization provides a forum where filmmakers can be recognized with title supporters Sony Pictures Entertainment, SAG-AFTRA and LA Weekly.
For information or to purchase tickets to the NewFilmmakers LA October 25th screening, please visit http://www.newfilmmakersla.com.