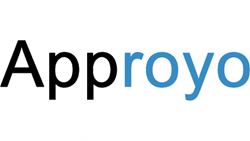 (PRWEB) October 16, 2014
Approyo, SAP America and PCM have partnered to create a new subscription-based offering of the SAP HANA platform code-named "samurai". In addition to providing the in-memory computing platform as a service, they will offer managed services, licenses and full infrastructure capabilities.
Samurai is aimed at clients that are looking to implement SAP HANA or current SAP HANA clients, who have not started their deployment or fully utilized their license capacity. It will include Approyo's managed and implementation services, PCM's SAP HANA systems architecture and infrastructure services, and licenses from SAP. The primary service provider will be Approyo, managing client relationships.
Samurai builds upon SAP CEO Bill McDermott's comments at the company's annual Sapphire Now conference in Orlando, Florida in June, where he acknowledged that the company's portfolio of offerings had become too complex, and that it would attempt to simplify things by consolidating offerings in enterprise cloud services. SAP HANA combines database, data processing and application platform, as well as tools for business analytics, all done in-memory, which gives it high performance.
"With Approyo serving as the single point of contact, clients will find it easier to deploy and manage SAP HANA in the PCM facilities," said Marcus Retrac, President of Approyo. "This new joint initiative will be managed through Approyo's SAP Business team and provides another example of how we can simplify the process for clients to leverage SAP HANA and Approyo services for companies of any size."
About Approyo
Approyo is a global SAP HANA start up focus partner for products and services that include upgrades, comprehensive remote operations/managed services, consulting, hosting and implementations and cloud services. Approyo differentiates itself by offering scalable managed SAP HANA solutions for organizations of all size. Headquartered in Palo Alto, CA with partner offices around the world, Approyo has the capability to support global organizations and their applications.