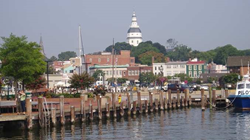 Takoma Park, Md. (PRWEB) October 20, 2014
A forum for Adventist social workers will be launched on November 7 at 1 p.m. as part of the 6th Annual North American Association of Christians in Social Work (NACSW) Convention, which will take place from November 6-9 at the Double Tree Hotel in Annapolis, Md. All Adventist social workers in the Maryland, D.C. and Virginia areas are encouraged to attend.
The initial meeting of the new forum will offer the opportunity for Adventist social workers to get acquainted with each other and to make plans for future activities, including a list serve, document library, a discussion board, and planning for presentations at future NACSW conventions.
The convention will also feature a presentation by John Gavin, MSW, Professor of Social Work at Washington Adventist University. The workshop, "Faith Perspectives on Building Strong Volunteer Programs," will be held on Friday, November 7, 10:15-11:15 a.m. in the hotel's Stateroom. The workshop will focus on research about Adventists and Public Policy by Gavin; William Ellis, Ph.D., who teaches history and political studies at WAU; and Curtis VanderWaal, Ph.D., who is chair of the Social Work Department at Andrews University. Gavin's presentation will explore the connection between religious practices and levels of volunteerism.
For more information about the NACSW Convention or the forum for Adventist social workers, please contact John Gavin at wausocialwork(at)gmail(dot)com
# # #
Washington Adventist University is part of the Seventh-day Adventist system of higher education, and has been educating college students since 1904 on a 19-acre campus in suburban Takoma Park, Md., close to the nation's capital. A total of 1,185 students of all faiths participate in the university's eight graduate and 32 undergraduate programs. The 2014 edition of U.S. News & World Report ranked Washington Adventist University among the best regional colleges in the north.
Media Contacts:
Angie Crews, 301-891-4134, acrews(at)wau(dot)edu
Donna Bigler, 240-286-1169, dbigler(at)wau(dot)edu