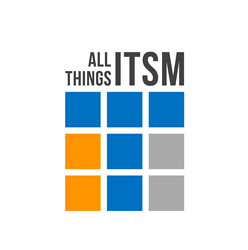 Toronto, Canada (PRWEB) October 17, 2014
IT Service Management professionals are part of a global community, unlimited by artificial geographic boundaries and national borders. Recognizing this, SHIFT Media has joined forces with GoToMarketers to bring together a global group of ITSM visionaries in a regular podcast.
The inaugural episode will be sponsored by ManageEngine, Navvia and Integrated Solutions Management and will be broadcast live from FUSION 14 on Monday October 20th bringing in a wide range of guests to discuss current happenings in the industry.
Regular hosts Matt Hooper, Kirstie Magowan and Suresh GP bring a truly global perspective to this forum, delivering news from North America, Asia and Australasia to the broadcast. A guest host from Europe will join the team regularly to bring the UK and European point of view to the broadcast.
Matt Hooper will be familiar to listeners of the ITSM Weekly podcast as its co-founder and one of the original hosts. He brings his experience from that platform to this new global venture. Kirstie Magowan, from New Zealand, is the former Chief Editor for itSMF International and brings 15 years of ITSM knowledge along with experience as a radio and print journalist to the table. Suresh GP is the host of SHIFT's ITSM India Podcast and shares his knowledge of the rapidly growing ITSM industry in the Asian region.
This new podcast will be a voice for ITSM on a global scale, focusing on the issues that are impacting the industry, regardless of where they are happening. The podcast will be at the events that matter, keeping listeners aware of the things that are affecting ITSM, now or in the future.
Bringing in guests from all over the world, the ITSM Global Podcast will be where you will hear things first…if you have something that you think the ITSM world needs to know, we want to hear about it!
Limited opportunities are available for sponsorship of each episode; contact William Goddard at GoTo Marketers to reserve space now at William(at)GoToMarketers(dot)com
About GoTo Marketers
Founded in 2012, GoTo Marketers is a digital marketing and business development agency with a focus on technology and software. Strong believers in sales and marketing alignment, we bring all the elements to the table a company needs and ensure it gets the most out of the growth investments it makes.