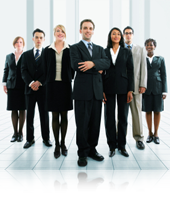 Start Earning Double Digit Returns
Irvine, California (PRWEB) October 16, 2014
Alternative Investment Consultants are now available to speak with investors seeking alternative investments vs the stock market.
Summerlin Asset Management strives to provide superior support to all investors. Clients receive live customer service, personal financial consultations, and wealth management services. Summerlin Asset Management is a private real estate, 1st trust deed and mortgage note investment company offering a variety of discounted trust deed investment opportunities.
"We serve clients that are seeking to build a conservative portfolio of passive-income investments secured by real property," states James Stepanian, CEO of Summerlin .
They believe investing in titled, insured, real estate liens is the best way to achieve 9-10% yields. They fund 1st position mortgage notes at 70% of today's appraised property value or lower, making the investment conservative in nature.
Summerlin seeks to generate attractive risk-adjusted returns through investments in collateralized first position mortgages. Their management team executes this strategy by combining a sophisticated valuation analysis, pricing discipline, and professional mortgage workout solutions that benefit the borrower and Summerlin.
Call Summerlin today and start earning double digit returns.
Tel.: (928) 854-7747
Website: http://summerlinam.com/
Email: shannon (at) summerlinam (dot) (com)