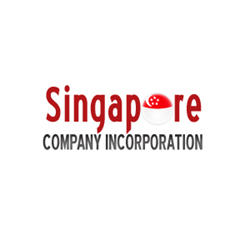 a Singapore company can register intellectual property (IP) rights in Singapore for trade marks, patents, registered designs, copyrights and plant varieties, which can be electronically applied via the IP2SG website
Singapore (PRWEB) October 16, 2014
Singapore has embarked on a ten-year mission to position itself as Asia's IP hub with the launch of the country's IP Hub Master Plan last year. This underscores the importance Singapore Government places on IP as an invaluable asset in shaping a knowledge-based economy. So much so that in its recent Global Competitiveness Report, the World Economic Forum has ranked Singapore as having the best IP protection in Asia.
Thus, if a foreign company wants to open a Asian subsidiary to take advantage of the continent's massive emerging markets while protecting its IP at the same time, Singapore is the place to be. To aid such companies in making this decision, Singaporecompanyincorporation.sg (SCI), a popular portal for company incorporation services in the city-state, has published a detailed guide.
"Singapore has put in place a specialised IP legal system, which includes special courts, judges, and an academy to train IP professionals. Furthermore, in recognition of it's strong arbitration capabilities, the World Intellectual Property Organization (WIPO) has established an Arbitration and Mediation Centre in Singapore, it's only centre outside Geneva to support IP dispute resolution in Asia," informed Ms. Cheryl Lee, manager at Singaporecompanyincorporation.sg.
Moreover, the Intellectual Property Office of Singapore (IPOS), which is the country's nodal agency for implementing IP policies, is developing in-house search and examination (S&E) capabilities in key technological areas for the benefits of companies filing patents in Singapore.
The Government of Singapore has also embarked on an IP Hub Master Plan with thrust on developing a vibrant marketplace to transact and commercialise IP, and to build world-class capabilities and infrastructure for IP rights protection.
"A Singapore company can register intellectual property (IP) rights in Singapore for trade marks, patents, registered designs, copyrights and plant varieties, which can be electronically applied via the IP2SG website. The portal also provides for searchable trade marks, patents and registered designs databases," added Ms. Lee.
"While registered designs are protected for five years, patents for 20 years, and plant varieties for 25 years, trademarks once registered can last indefinitely in Singapore if these are renewed every 1o years," she concluded.
-END-
Please click here to view the full guide
About SingaporeCompanyIncorporation.sg:
SingaporeCompanyIncorporation.sg is a portal for entrepreneurs and professionals who want to have a presence in Singapore. It is also a provider of company incorporation, as well as the related taxation and relocation services in Singapore.
80 Playfair Road
Singapore 367998
65 6850 5280
info(at)singaporecompanyincorporation(dot)sg
http://www.singaporecompanyincorporation.sg