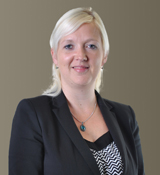 I am really excited to be part of a large, dynamic law firm. Duncan Lewis has a strong commitment to the provision of legal aid to its clients and is striving to continue its growth in the face of all the Government's budget cuts.
London, United Kingdom (PRWEB UK) 16 October 2014
Legal 500 2014 recommended law firm Duncan Lewis Solicitors are pleased to announce that Law Society Childrens Panel Family Supervisor Kirsty Richards has joined the firm. Kirsty has joined Duncan Lewis as a Supervisor in the Family & Childcare team and will be heading the firm's new Barnet branch from the 15th October 2014.
Duncan Lewis Family Solicitors are specialists in all aspects of family and private children law matters, the department holds a niche practice in representing victims of domestic abuse and are significantly experienced in complex financial matrimonial matters (ancillary relief) relating to the breakdown of a marriage/relationship.
With a broad practice representing parents, family members and children through their children's guardian in all children public law proceedings and conducting cases on behalf of the official solicitor, the Duncan Lewis' Family & Childcare team are also specialists in high profile international child abduction cases, with an extensive practice in inherent jurisdiction/forum disputes, international relocation cases and wardship proceedings for the return of children.
Kirsty joins Duncan Lewis with 8 years experience in all areas of Family Law and Law Society Childrens Panel Membership.
Members of the Law Society Childrens Panel will have exhibited and maintained a high level of knowledge, skills, experience and practice to a level to the satisfaction of the Law Society, in selected specialist areas of Family Law.
Kirsty specialises in Public Law matters and possesses a wealth of experience in dealing with complex matters including sexual abuse cases and non-accidental injury. Kirsty also represents parents and children in care proceedings and has previous experience of being a Practice Manager at a specialist Family Law firm in Hertfordshire; supervising junior staff for over 8 years.
Kirsty undertakes her own advocacy and has attended courts in London, Wiltshire, Kent, Surrey and Essex. Kirsty has maintained good working relations with numerous Barristers and Solicitors in and around London which assists in achieving fair results for her clients.
Kirsty added in regards to joining Duncan Lewis Solicitors: "I am really excited to be part of a large, dynamic law firm. Duncan Lewis has a strong commitment to the provision of legal aid to its clients and is striving to continue its growth in the face of all the Government's budget cuts. I am pleased to be opening the Barnet Office for Duncan Lewis where I will be offering specialist advice in relation to child care, domestic violence and private law matters for privately paying and publicly funded clients."
Kirsty contributes opinion pieces about the UK Care system which are published by Family Law Week and has contributed a chapter in Dr. Danny Allen's recent book "Do you know a good expert?". Kirsty also appeared on BBC London discussing legal aid cuts in February 2011 when proposals were first aired by the Government.
Kirsty read law at the University of East Anglia in Norwich before completing her LPC at the College of Law London. Kirsty initially began her legal career working at a West End firm in the Civil Litigation department; dealing with a range of clients including some high profile families. Kirsty then transferred to a North London firm where she began working on Family Law matters in 2006 and completed her training contract.
Immediately upon qualification, Kirsty was Practice Manager and a Solicitor at a firm in Hertfordshire where she gained a wealth of experience in management issues, Legal Aid and client care. Before joining Duncan Lewis, Kirsty worked at a firm in South London and assisted in the development of the Family department whilst supervising junior staff members with a mixed caseload of public and private Law matters.
About Duncan Lewis
Duncan Lewis, established in 1998, is the largest civil legal aid practice in the UK and one of the country's fastest growing firms of solicitors, serving both corporate entities and private individuals from offices across London and throughout the UK. A recommended leading law firm by Law Society Lexcel, Legal 500; Duncan Lewis employs over 500 members of staff and was the first law firm to achieve the Investors in People Gold Quality Standard Mark in 2009. Representing over 25,000 clients per year, the company has an excellent reputation in the Administrative Court, High Court and Court of Appeal in the Immigration, Public law and Family/Child Care jurisdictions.
Established areas of law are: business immigration, child care, civil liberties, clinical negligence, community care, crime and fraud, dispute resolution, debt and insolvency, employment, family and divorce, housing, asylum and immigration, Islamic law, litigation, mental health, personal injury, prison law, professional negligence, public law and administrative law, regulatory matters and welfare benefits.