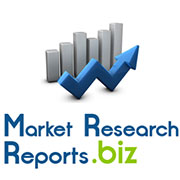 Latest Publication On China Passenger Car Telematics Industry Report, 2014-2017
Albany, Newyork (PRWEB) October 19, 2014
Global And China Passenger Car Telematics Industry 2014 Market Trend, Size, Share, Growth and Forecast 2017 : Industry Analysis, Overview, Research and Development - MarketResearchReports.Biz
Since GM OnStar and Toyota G-Book officially embarked on China's market in 2009, Chinese passenger car brands have launched their own Telematics products, such as Ford SYNC, Nissan CARWINGS, SAIC InKaNet, Honda HondaLink, Geely G-NetLink, Mercedes-Benz CONNECT, Volvo Sensus, BMW ConnectedDrive, Yueda KIA UVO, Dongfeng Citroen Citro?n Connect, Dongfeng Peugeot Blue-i, Hyundai Blue Link, Changan in Call, Chery Cloudrive and so on.
View Full Report at http://www.marketresearchreports.biz/analysis/226027
In order to occupy "the fourth screen" in the mobile Internet era, domestic and foreign Internet giants begin to highlight Internet of Vehicles (IoV) in 2014, for example, Apple has released CarPlay vehicle system, Google has launched Android Auto, Alibaba has acquired AutoNavi and cooperated with SAIC to develop Internet automotive supplies, Tencent unveiled Lubao Box and held stake in Navinfo, Baidu collaborated with TimaNetworks to launch CARNET. As China's position in the global automotive market becomes more important, the competition in the Chinese passenger car Telematics market will turn to be more intense.
Chinese Telematics market falls into OEM market and aftermarket. The traditional OEM market focuses on traffic safety, such as remote assistance and other functions; the aftermarket emphasizes entertainment and other personalized services. However, OEM brands have paid more attention to the combination with mobile Internet and hope to make users have better experience; coupled with their inherent advantages in the industrial chain, they expect to master higher market share in the future.
Download Detail Report With Complete TOC at http://www.marketresearchreports.biz/sample/sample/226027
There were more than 4,000 enterprises engaged in IoV aftermarket in China around 2012, but most of them have closed down or been struggling to survive now. For now, even large suppliers (like PATEO and Chinatsp) linked with considerable automobile companies see unsatisfying profitability. The fundamental reason lies in the lack of eye-catching Telematics applications which users are eager to pay for. Navigation and radio of the traditional vehicle system are the most frequently used functions for users. Telematics vendors intend to introduce a variety of innovative applications to intensify user viscosity, but they see little effect, which directly makes the IoV activation rate of new cars remain at less than 30%.
In the Chinese passenger car IoV market, GM OnStar has always played a leading role. In the first eight months of 2014, about 77,000 Chinese users pre-installed OnStar for the first time, and the majority of them were Buick owners.
View All Latest Market Research Reports at http://www.marketresearchreports.biz/latest
Currently, the second-ranked passenger car IoV brand is Ford SYNC. In August 2014, Ford SYNC attracted about 48,000 new users in China.
In the future, Telematics should not only function as a marketing tool for automobile enterprises to enhance sales volume, but also a product that users really need. In order to stimulate consumption, all manufacturers need to accelerate the integration of automotive information devices and mobile Internet devices to provide users with diversified mobile Internet value-added services, as well as vigorously promote mobile mapping and connection with smart wearable devices to serve customers considerately.
With the participation of a large number of Internet companies and enriched IoV services, the activation rate of IoV features in the Chinese passenger car market is expected to keep rising, and the IoV user base will also expand rapidly.
Table of Content
1 Overview of IoV
1.1 Related Definitions
1.1.1 Intelligent Transportation System
1.1.2 IoV
1.1.3 Telematics
1.2 Industry Chain
2 China Telematics Market
2.1 Overview
2.2 Business of Main Telematics Brands
2.3 New Market Size
For More Latest Reports Under the Same Category: http://www.marketresearchreports.biz/category/120
3 Telematics Business of Joint Ventures in China
3.1 Shanghai GM OnStar
3.1.1 Overview and Support
3.1.2 Business Analysis
3.1.3 Number of New Users
3.1.4 Development Strategy
3.2 Toyota G-BOOK
3.2.1 Overview and Support
3.2.2 Business Analysis
3.2.3 Number of New Users
3.2.4 Development Strategy
3.3 Honda HondaLink
3.3.1 Overview and Support
3.3.2 Business Analysis
3.3.3 Number of New Users
3.3.4 Development Strategy
3.4 Volvo SENSUS
3.4.1 Overview and Support
Related All Market Research Reports: https://www.linkedin.com/today/author/269904646
4 Telematics Business of Local Companies in China
4.1 SAIC inkaNet
4.1.1 Overview and Support
4.1.2 Business Analysis
4.1.3 Number of New Users
4.2 Changan in Call
4.2.1 Overview and Support
4.2.2 Business Analysis
4.3 Geely G-NetLink
4.3.1 Overview and Support
5 TSP of Chinese Passenger Car Market
5.1 Chinatsp
5.1.1 Profile
5.1.2 Products
5.1.3 Telematics Business
5.1.4 Application Cases
5.2 PATEO
5.2.1 Profile
5.2.2 Products
5.2.3 Telematics Business
5.2.4 Application Cases
5.3 TimaNetworks
5.3.1 Profile
5.3.2 Products
5.3.3 Application Cases
Related Reports:
Global Car Rental Market Report: 2014 Edition Market Trend, Size, Share, Growth and Forecast 2017 : Industry Analysis, Overview, Research and Development MarketResearchReports.Biz - http://www.marketresearchreports.biz/analysis/220733
One of the industries which benefited the most on account of improving world economy is car rental. Car rental is the hiring of a motor vehicle from one party to another party. Car rental companies are the ones which offer cars and vehicles on rent for a few hours to a few weeks, for a fee. These companies generally cater to the requirement of people or travelers who are traveling overseas or out of city or whose vehicle is damaged and repair/ insurance compensation is awaited.
Download Detail Report With Complete TOC http://www.marketresearchreports.biz/sample/sample/220733
North America holds the largest market share of car rental industry which is one of the prominent regions wherein car rental service has flourished significantly. North America is followed by Europe which holds second largest share for car rental market. The emerging countries such as India, China are steadily growing in the car rental industry mainly due to growing demand in these countries.
Increasing GDP levels, increasing volumes of both inbound and domestic tourists coupled with rise in disposable incomes and improving road infrastructure are factors driving the car rental industry. The emerging business class in India and China along with the green revolution in the automobile industry is further driving the car rental market. However, the volatility in petroleum product prices, along with high gasoline price, is expected to affect both consumers spending levels and economic conditions across the globe, thereby leaving a moderate impact on the global car rental industry. Other major challenge faced by the industry is tightening of emission standards in various parts of the world.
China Electronic Fuel Injection System Report, 2014-2017 Market Trend, Size, Share, Growth and Forecast 2017 : Industry Analysis, Overview, Research and Development MarketResearchReports.Biz - http://www.marketresearchreports.biz/analysis/220449
The evolution of automotive electronic technologies and the growing strict requirements on vehicle's environmental friendiliness has conduced to the electronic control of fuel injection of automobiles in China. It is expected that, in the forthcoming years, Chinese automotive electronic injection industry will keep a steady growth rate of about 8%.
Download Detail Report With Complete TOC http://www.marketresearchreports.biz/sample/sample/220449
In 2002, gasoline engines across China stopped the use of carburetor and entered the era of electronic injection. Currently, this industry has developed into a market characteristic of mature product technologies and full competition, where such players enjoy large shares, as United Automotive Electronic Systems Co.,Ltd, Delphi (China), Bosch, Dongguan Keihin Engine Management System Co.,Ltd. and Mitsubishi Electric Auto Parts (China).
Gasoline Direct Injection (GDi) has been the hottest market segment in the gasoline electronic injection field, and such type of engines has been installed in many auto models under Beijing Benz, Shanghai Volkswagen, Shanghai GM and FAW Volkswagen. In 2014, Chinese GDi market demand is estimated to hit roughly 4 million sets, and the figure in 2017 is anticipated to reach 6.57 million sets, with an average growth rate of 18% or so during 2014-2017.
Electric Vehicle Industry 2015 Market Trend, Size, Share, Growth and Forecast 2025 : Industry Analysis, Overview, Research and Development - MarketResearchReports.Biz http://www.marketresearchreports.biz/analysis/225350
This master report summarising and forecasting every sector of the EV industry remains unique. It adds new sectors as they become substantial, the latest being car-like microEVs homologated as quadricycles in Europe. In the last year it has become a more closely integrated market - pure electric and hybrid whether on land, water or airborne. For example, Nissan has launched hybrid cars selling in tens of thousands yearly. The e-bike company Brammo took orders for 4,000 of its $20,000 record-breaking e-motorbike on its launch in the USA. Previously, e-motorbikes have been merely a curiosity. Many profitable niches are emerging just as the largest major sectors are changing in importance; the industrial and commercial sector is now bigger and much more profitable than e-cars, and is set to remain so for at least eight more years.
Download Detail Report With Complete TOC http://www.marketresearchreports.biz/sample/sample/225350
All components are changing with supercapacitors sometimes replacing or partly replacing batteries and also new types of battery, energy harvesting, power electronics and structure powering growth in this already huge and prosperous business. It is comprehensively forecasted only in this master report and the subsidiary reports on the segments. Disruptive change is now the norm and Apple-like inspiration and technological innovation is at last being seen. The fruits of all this are truly spectacular; including such things as the Marian fast surface boat that acts as a submarine when necessary, the fixed-wing plane that will stay aloft for five years on sunshine and the flying jet ski. An amphibious hybrid plane is also going into production with military robot jellyfish, bats and swarming flies. The race is on to make extremely short take-off and landing (ESTL) personal planes and air taxis, some that take-off and land vertically in your garden or from the "pocket airport" on top of a regular airport building.
About Us
Marketresearchreports.biz is the most comprehensive collection of market research reports. Marketresearchreports.biz services are especially designed to save time and money of our clients.
Hundreds of Market Research Reports Added Each Day
Marketresearchreports.biz supports your market intelligence needs with over 100,000 market research reports, company profiles, data books, and regional market profits in its repository. Our document database is updated by the hour, which means that you always have access to fresh data spanning over 300 industries. We have built a veritable reputation for our commitment to fulfilling our clients' exacting market research solutions.
Responsive Service
Searching for reports on Marketresearchreports.biz is incredibly swift and easy with our sophisticated search engine designed to offer you the most relevant results – whether you search using a single keyword or the entire report title. Our responsive team of research coordinators is always standing by to speed up the process of procuring market research reports.
Contact
M/s Sheela
90 Sate Street, Suite 700
Albany, NY 12207
Tel: +1-518-618-1030
USA - Canada Toll Free: +1-866-997-4948
Email: sales(at)marketresearchreports(dot)biz
Site: http://www.marketresearchreports.biz/
Blog: http://marketrelease.wordpress.com/