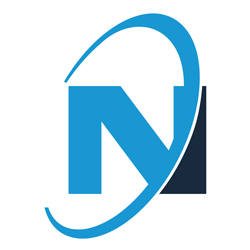 "North Payments provides merchant accounts within 48-72 hours."
London (PRWEB UK) 17 October 2014
North Payments, a leading UK-based provider of online payment solutions, offers a fully supported plugin for the Magento eCommerce platform to its customers along with plugins for other popular platforms like Woocomerce and Wordpress, allowing for fast integration of North Payments' payment solutions to merchants.
Magento and Wordpress are some of the most popular hosted eCommerce solutions, a type of shopping cart software, developed for eCommerce retailers to be able to customise the look, content and functionality of their eCommerce website using pre-designed templates, without any design or coding knowledge required. Woocommerce is one of the most popular Wordpress plugins for eCommerce, enabling a merchant to sell products on a Wordpress hosted site. The plugins, developed by North Payments for Magento, Wordpress, Woocommerce and other popular eCommerce platforms, enable online retailers to use whichever eCommerce platform they wish to develop and design their website and also integrate North Payments processing service.
More than 200,000 businesses use Magento and it's easy to see why: Magento can cater to any sized business, providing eCommerce platforms for high end companies, who use their Enterprise solution, to small businesses who use the Magento Go solution. They offer flexible, scalable eCommerce solutions which can be tailored to suit a business as it grows. North Payments also offers tailored and bespoke payment solutions, meaning if and when changes are made to a merchant's chosen eCommerce platform, North Payments can adapt to these changes by adjusting payment modules accordingly.
North Payments never compromises on user-end experience. The plugins developed for specific eCommerce platforms benefit the customer, allowing for the smoothest, simplest and most secure payment process on a merchant's website using North Payments' payment processing services. As for the merchant, these plugins enable them to integrate North Payments' processing solutions almost immediately as North Payments is able to issue merchant accounts within 48-72 hours. Merchants are then able to process card payments and transactions securely, quickly and with confidence using North Payment's bespoke payment solutions.
CEO of North Payments, Jacob Parker-Bowles, commented, "North Payments is able to issue merchant accounts within 48-72 hours, enabling merchants to start processing extremely quickly. So by using Magento and other eCommerce platforms together with our internet merchant account and payment gateway, merchants can create high-powered and influential websites that can start becoming profitable immediately."
About North Payments: North Payments is a leading provider of payment services enabling businesses to transact online safely, fast and with ease. By allowing companies to process payments quickly and in multiple currencies with confidence and ease, North Payments increases revenues whilst reducing risk and costs of doing business. Supporting FTSE listed companies as well as small businesses, North Payments is transforming online business.