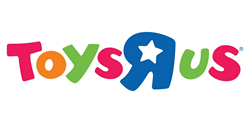 (PRWEB UK) 17 October 2014
The best sellers, published by Toys"R"Us, include everything from an £8 Minecraft figure to a £400 electric gokart.
The two hottest dolls are expected to be Disney Frozen Snow Glow Elsa from JAKKS Pacific, Inc. based on the blockbuster movie and interactive My Friend Cayla™, an app-connected doll who can walk, talk, read stories, play games, answer thousands of questions, and even help with homework.
Already, the giant toy retailer has confirmed that Christmas is well underway as thousands of customers have taken advantage of the store's 'Take Time To Pay' service, allowing them to order their favourite toys now, put down a deposit* and pay their outstanding balance over an agreed period of time in the run up to the big day.
The Crazy Cart™ from Razor™, which has a pneumatic front tyre, can reach speeds of 13 mph and spins 360 degrees, is the most expensive item on the terrific 20 list, while Minecraft action figures, which allow kids to bring physical play from the digital dimension, are the least expensive.
Other toys Father Christmas will be cramming into his sack by the truckload include a high-tech robotic T-Rex dinosaur called Boomer from Spin Master™ who uses balance technology to zoom around and can be tamed to be a loyal pet, the dual-wheel robot MiP™ from Wow Wee that responds through hand gesture command recognition and a free app that lets kids control its drive, dance and battle, as well as the NERF Demolisher from Hasbro®, which fires darts and missiles up to 90 feet using motorised and pump-action motion.
There are no surprises that Hollywood-inspired toys made it to the Toys"R"Us terrific 20 list. The monstrous TRANSFORMERS Stomp & Chomp GRIMLOCK from Hasbro® is expected to be a household favourite for kids to recreate scenes from their favourite summer blockbuster movie TRANSFORMERS 4, and Disney in the shape of Infinity with the long-awaited super heroes Marvel characters.
Loom bands - which have taken the world by storm this year - also made the 'terrific 20' thanks to the Cra-ZLoom Unlimited Bracelet Maker. Building upon this creative craze is the impressive Sew Cool Sewing Studio, which is a revolutionary threadless machine that includes patterns and pre-cut shapes for making a host of designs.
Thomas the Tank engine makes a return to the top toys list for the first time in decades with the Avalanche Escape train set.
And the latest incarnation of Monopoly, the personalised My Monopoly board game, will also be found beneath the tree this December 25 to the delight of kids and kids at heart.
Mike Coogan, Marketing & eCommerce Director for Toys"R"Us, U.K. Said: "Toys with a technology base appear to be taking a lead and are all the rage this year. Cayla, Dino Boomer, MIP and the Digital Birds and cage are full of character, but it's comforting to see the return of some household favourites including Thomas the Tank and Lego, which are always firm favourites.
As always, movies have had a major influence on the list with Disney Frozen being simply outstanding,
Transformers 4 providing great role play toys and the long awaited Disney Infinity Super heroes Marvel characters coming to life in video games. The Crazy Cart is by far and away the most expensive gift but it's something the whole family can enjoy.
Overall, we're thrilled with the diverse offering we're able to provide our customers this year. At Toys"R"Us, we want to make shopping as easy and simple for shoppers as possible, it's a fun season and we're already experiencing parents taking full advantage of shopping early in store, online, mobile and through our click and collect service".
(in alphabetical order)

Bunny Jump - £19.99
Cra-Z-Loom Ultimate Bracelet Maker - £9.19
Crazy Cart - £399.99
Dino Zoomer Robotic T-Rex (Boomer) - £99.99
Disney Infinity: Marvel Super Heroes (2.0 Edition) Starter Pack - From £49.99
Frozen Snow Glow Elsa - £34.99
Kidizoom Smart Watch From - £29.99
LEGO City Arctic Base Camp - £49.99
LEGO Friends Heartlake Shopping Mall - £79.99
Little Live Pets Bird & Cage - £19.99
Minecraft Action Figures - £7.99
MiP Robot - £99.99
My Friend Cayla - £59.99
My Magical Mermaid - £9.99
My Monopoly price - £20.14
NERF Demolisher - £33.74
Sew Cool Sewing Studio - £34.99
Thomas and Friends Avalanche Escape Playset - £39.99
Toot Toot Animals Zoo - £39.99
TRANSFORMERS Stomp & Chomp GRIMLOCK - £83.99
About Toys "R" Us, UK
Toys "R" Us, UK is part of the world's leading toy and juvenile product retailers, offering a differentiated shopping experience through its family of brands. In the U.K., Toys "R" Us operates over 80 stores nationwide. Each store is stocked ceiling to floor with more toys, children's, baby care and family leisure products than any other retailer in the country. The company has a unique value proposition, continues to increase its base of loyal customers, and has a dedicated staff who have helped build the business into Britain's top speciality retailer of children's and family leisure products.
For hi-res images, please contact Justine Pryce on 02920 891964 or e-mail prycej(at)toysrus(dot)com
*Take Time to Pay enables customer to pay a 20% deposit and pay the remaining balance over a 4, 8, or 12 week period. Toys "R" Us will set aside the order until final payment is made.
Press Office Contact
TOYS 'R' US
Justine Pryce
029 2089 1964
prycej(at)toysrus(dot)com