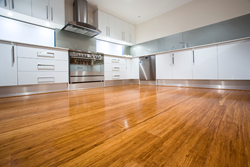 (PRWEB) October 16, 2014
Recently, BambooIndustry.com, an outstanding online supplier in the bamboo industry, has announced its range of bamboo veneers for worldwide people. Moreover, the company has announced that all these practical items are offered with big discounts, up to 28 percent off. The special offer will last from today until October 23.
"We are excited to unveil the new bamboo veneers for customers around the globe," the company's sales manager says, "The special offer launched to expand our market share; it will not last for a very long time. All our great bamboo veneers are cheap at the moment."
As one of the industry leaders, BambooIndustry.com has been offering high quality bamboo products for decades. The company is now selling a wide variety of useful products on its website (http://www.bambooindustry.com/). Most of its items are popular among the international consumers; they are promised to be made from high quality materials.
According to the sales manager, customer satisfaction is among the most important issues for BambooIndustry.com. The company's specialists are working hard to make more practical items for people throughout the world. Rapid and amicable customer service is provided on its website every day; all customers can feel free to ask any related questions.
About BambooIndustry.com
BambooIndustry.com is a website that belongs to BothBest Bamboo Flooring Co. Ltd., a professional supplier and exporter of bamboo products. Certified by both ISO9001:2008 and ISO14001:2004, the company has 8 years of experience in the manufacturing and wholesale of flooring products. It strives to bring its customers the latest styles and innovations of flooring, paneling, plywoods, furniture, and other high quality items.
For more information about its new products, clients can visit http://www.bambooindustry.com/products/bamboo-panel/bamboo-veneer.html.