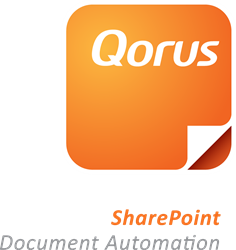 (PRWEB) October 17, 2014
The APMP Skills Development Summit is taking place on the 21-23 October, 2014 in London, United Kingdom this month and is geared at helping Bid and Proposal Management Professionals realise their true potential. This conference is one of the must attend personal development events of the year and Qorus Software is excited to be a sponsor of the writing prize, as well as an exhibitor, at such a significant event.
With insightful and motivational keynote speakers sharing their unique perspectives and experience and many smaller workshop opportunities providing 'take-away' skills from industry experts across all capture, proposal, bid and pursuit disciplines this conference promises to pack a punch.
This year's summit boasts a great line-up of keynote speakers that are guaranteed to inspire and APMP has included a full day dedicated to helping attendees gain industry recognised bid and proposal accreditation through a certification course available to all delegates.
To focus on personal development plans, build contacts by networking and meet exhibitors demonstrating the latest innovations, services and software to support bidding activities join this year's APMP UK: Skills Development Summit.
For more information about this event visit: http://www.conference2014.apmpuk.co.uk/
ABOUT QORUS SOFTWARE:
Qorus Software is a global provider of document and proposal automation solutions for Microsoft Office and SharePoint. We help organisations to significantly reduce costs, as well as the time and effort required to generate customised documents while improving the quality and accuracy of content. Our software also greatly reduces the potential for human error and formatting issues, improves the adherence to corporate guidelines, and consistency in branding and style, helping you to create great looking documents in a fraction of the time.
Qorus Software is a Microsoft Gold Partner (Application Development) whose clients span industries such as financial services, insurance, telecommunications and IT companies, and has offices in the United States, United Kingdom, and South Africa.
Generate better documents and presentations faster! Visit our website to schedule a demo or contact us for more information.
For more information:
Senior VP of Marketing
hthompson(at)qorusdocs(dot)com
For more information on partnering with Qorus Software:
Channel Director
mrevsbech(at)qorusdocs(dot)com