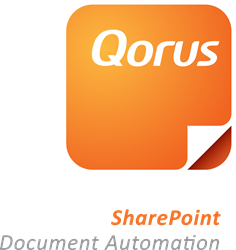 (PRWEB) October 20, 2014
The APMP Greater Midwest Chapter (GMC) is hosting the 2nd Annual Regional Symposium in Chicago, 22-24 October, 2014. This year's event is centered on how proposal professionals can "drive to success", and with the great speaker line-up this is an opportunity for organizations to gain knowledge that will help them gain a competitive advantage within the market.
This year's symposium has a selection of great speakers, who are leaders in the proposal industry and will be sharing their sought after knowledge that can help attendees gain a competitive advantage when it comes to customer-focused content, win themes and proposal best practices.
Take the opportunity to meet other professionals, share best practices and visit the exhibitor stands, like Qorus Software, to find out more about which products and services can provide benefits for your proposal processes and help you win more business.
Find out more about the event or how to register by visiting their website: http://apmpmidwest.org/meetinginfo.php?id=54
ABOUT QORUS SOFTWARE:
Qorus Software is a global provider of document and proposal automation solutions for Microsoft Office and SharePoint. We help organizations to significantly reduce costs, as well as the time and effort required to generate customized documents while improving the quality and accuracy of content. Our software also greatly reduces the potential for human error and formatting issues, improves the adherence to corporate guidelines, and consistency in branding and style, helping you to create great looking documents in a fraction of the time.
Qorus Software is a Microsoft Gold Partner (Application Development) whose clients span industries such as financial services, insurance, telecommunications and IT companies, and has offices in the United States, United Kingdom, and South Africa.
Generate better documents and presentations faster! Visit our website to schedule a demo or contact us for more information.
For more information:
Senior VP of Marketing
hthompson(at)qorusdocs(dot)com
For more information on partnering with Qorus Software:
Channel Director
mrevsbech(at)qorusdocs(dot)com