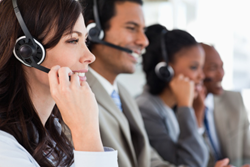 Atlanta, GA (PRWEB) October 17, 2014
A-1 Express, a recognized leader in same-day delivery, messenger and distribution services nationwide, announces its nationwide courier delivery service list. The same-day courier has made the announcement in an effort to expand its' current customer base, meet new client delivery demands, improve service visibility, and increase sales growth. A-1 Express pursues to be the best choice for courier logistic services and solutions throughout the US.
The courier's nationwide delivery service list is located on the home page of its' comprehensive website. The list is an array of same-day delivery services that the Charlotte courier offers. It includes local courier services, nationwide courier deliveries, messenger services, bike messenger services, local freight, long-distance freight, scheduled deliveries, less-than-truckload (LTL) freight, and next flight out services. Customers can click on the service type and receive the details of that particular service. The ability to receive a quote for those services can be easily performed from the service page, as well as any relative A-1 Express contact information to learn more.
Customers have the convenience of locating the same-day delivery services needed and then having the ability to submit an online inquiry for sales assistance. Clients can also contact A-1 Express via phone and speak directly with a sales representative to discuss their courier delivery service needs. A-1 Express has the superior courier knowledge and expertise to create a same-day delivery solution that best suits the transportation operations of its' clients.
In addition to the service list, A-1 Express offers an interactive courier dispatch center map to display all of the US cities that the courier services. Online clients and site visitors can view all of the top 50 dispatch centers nationwide. All centers are not listed. If a customers' respective city is not listed, the customer can simply contact A-1 Express, which will then locate a specific dispatch center that can provide the services requested. A-1 Express is available 24/7 to assist customers regarding any courier service delivery needs.
A-1 Express is a recognized leading courier service for same-day delivery, transportation and distribution services. From small packages to palletized freight, A-1 Express delivers on-time and fast. Based in Atlanta, Georgia, A-1 Express successfully services a growing list of over 1,500 clients, including Fortune 500 Companies nationwide.