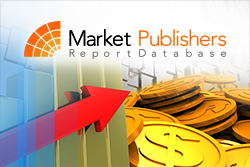 London, UK (PRWEB) October 16, 2014
Canada's HNWI volumes are forecast to grow by around 9% to reach 473,426 by end-2018, while their wealth is projected to grow by just over 22% to amount to USD 2.1 trillion by 2018. Alternative assets held by Canada's HNWIs increased from just over 7.5% of total HNWI assets in 2009 to 7.7% in 2013. Local HNWIs' allocations to commodities grew from 1.4% in 2009 to 1.8% of total assets as of 2013. Allocations in commodities are projected to decline, reaching 1.3% of overall HNWI assets by end-2018.
Canada's wealth management and private banking sector has been driven by an upsurge in the HNWI and UHNWI volumes as well as in personal wealth. In spite of unfavorable market environment worldwide, Canada's wealth management market is gaining momentum rapidly. With USD 1.6 trillion in wealth, the market is attractive to overseas institutions as well as for local development.
In-demand research report "Canada Wealth Report 2014" drawn up by WealthInsight is now available at MarketPublishers.com
Report Details:
Title: Canada Wealth Report 2014
Published: September, 2014
Pages: 120
Price: US$ 4,995.00
http://marketpublishers.com/report/business_services/wealth_management/canada-wealth-report-2014.html
The research publication covers the HNWI population and the changing landscape of the wealth management market in Canada. It provides unrivalled access to the performance and asset allocations of the country's HNWIs and UHNWIs between 2009 and 2013. The report provides a thorough assessment of the private banking and wealth management sector, gives details on the latest M&A activity, and uncovers the major drivers, opportunities & challenges that the market is facing. Important information on the present-day situation across the top-performing cities in Canada is provided, along with ratings of wealth management saturation and potential in each city. Comprehensive market size data plus forecasts, details about wealth management and family offices as well as the largest private banks by assets under management can also be found in the study.
Report Scope:

Comprehensive market sizing of Canada's HNWIs across 5 wealth bands.
Key trends in HNWI wealth, volume and allocation, 2009-2013 including forecast figures to 2018.
UHNWI and HNWI asset allocations across 13 classes of assets.
Granular breakdown of all overseas assets by geography.
Alternative breakdown of investable versus liquid assets.
Number of UHNWIs in leading cities; number of wealth managers in each city discussed.
Ratings of wealth management potential and saturation,city-wise.
In-depth analysis of the development, challenges & opportunities of the Canadian wealth management and private banking market.
Details about the market size of the local wealth management sector.
Largest private banks in terms of assets under management.
Detailed information on wealth management and family offices.
Investigation of the key drivers of HNWI wealth.
More in-demand reports by the publisher can be found at WealthInsight page.