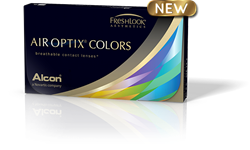 You read that right… We are offering $5 off all orders of $75 or more. We want to put a smile on your faces not only with the $5 discount but also with a new color contact lens
Elmsford, NY (PRWEB) October 16, 2014
New York based Eye Care Associates enters its 15th year in business online as the operator of ShopCLE.com, an online e-tailer that sells contact lenses, contact lens removers, contact solutions and other items that are eye care related such as prescription glasses and designer sunglasses. ShopCLE.com is supervised by a team of eye care professionals, Ophthalmologists, Optometrists, and Opticians to best service their patients' needs and questions.
Beginning today, Shop CLE is offering the new Air Optix Colors contact lenses. Air Optix Colors contact lenses are the newest addition to the Air Optix family of breathable contact lenses that lets you focus on your life, not your contact lenses. They provide stunning eye color and outstanding comfort. And their monthly replacement schedule is easy to remember. Air Optix Colors are available in 9 beautiful colors designed to enhance dark or light eyes, with a completely natural effect, whether or not you are in need of vision correction.
The timing of this new addition to the ShopCLE.com website is perfect because at the end of 2013 Acuvue had discontinued their line of Acuvue Colours leaving many color contact lens wearers in the dark. Prior to the new Air Optix Colors being released, the only other option for color contact lenses is FreashLook. Because of this many of color contact lens wearers were not happy with only one choice.
This weekend ShopCLE.com is offering $5 off all order of $75 or more. In order to take advantage of this deal, visitors of ShopCLE.com must use the following coupon code during checkout: 495680828 PJ the Online Marketing Manager said, "You read that right… We are offering $5 off all orders of $75 or more. We want to put a smile on your faces not only with the $5 discount but also with a new color contact lens."
The $5 off $75 or more promotion ShopCLE.com are providing will not last long since the coupon code expires October 19th 2014 at 11:59PM.
ShopCLE.com is based out of Westchester County, NY and have offices in New York City and Mahwah NJ. ShopCLE.com has been in business online for the last 15 years selling Acuvue contact lenses, contact lens removers, contact solutions, eye vitamins and all things eye care related.