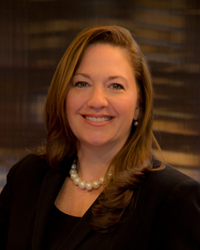 Keller has impressive experience with financial strategies, controls and improvements in global manufacturing.
Valley Forge, Pa. (PRWEB) October 20, 2014
Houghton International, a global leader in metalworking fluids and services, announces the appointment of Keller Arnold as chief financial officer. Ms. Arnold brings over 25 years of experience and leadership in corporate accounting, audit and finance in global manufacturing organizations.
Ms. Arnold will be responsible for providing strategic and operational direction to Houghton's accounting, finance, budgeting, treasury, shared services, and tax departments. She will report to Paul DeVivo, CEO, and will join the executive management team to participate in the development of strategic financial plans and operating policies and procedures to achieve corporate objectives and targets.
Prior to joining Houghton, Ms. Arnold served as CFO of Physiotherapy Associates, the largest standalone outpatient physical therapy business in the U.S. Prior to that role, she held a wide variety of management and leadership positions at General Electric and Tyco International. As CFO of Tyco Flow Control, she helped develop significant revenue growth and compliance standards, and as VP of corporate financial planning and analysis, she helped lead the largest tax free spin in U.S. corporate history as well as many complex international business acquisitions and divestitures. At GE, Ms. Arnold served as staff executive to the vice chairman, instituting significant financial improvements across the global multi-industry corporation. Prior to that position, she held key financial roles at a series of GE companies, rising to CFO of GE Silicones, where she supported a variety of global business acquisitions and turnarounds. She is a graduate of the University of Alabama and several corporate financial, management and leadership training programs.
"Keller will be a valuable addition to our leadership team at Houghton," said DeVivo. "Her impressive experience with financial strategies, controls and improvements in global manufacturing businesses like Houghton make her the ideal candidate to move our organization forward and help us achieve our corporate objectives."
About Houghton International Inc.
Since 1865, Houghton International Inc. has been serving the metalworking, aluminum and steel industries, along with a variety of other markets including the offshore oil exploration, metal finishing and surface treatment industries, with the development and production of specialty chemicals, oils and lubricants. Headquartered in Valley Forge, Pennsylvania, Houghton operates manufacturing and research facilities throughout the world. The company continues to focus on expanding its customer service operations and worldwide facilities. Visit http://www.houghtonintl.com and http://www.twitter.com/houghtonintl.