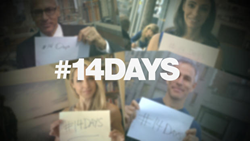 "We urge everyone to accept the challenge and pass it on."
Lake Worth, FL (PRWEB) October 17, 2014
Millennium Treatment Group is supporting the 14 Days on the Wagon Challenge, in which participants will cut harmful substances out of their lives for two weeks. This includes alcohol and any non-medically necessary drugs.
The Substance Abuse and Mental Health Services Administration (SAMHSA) reports nearly 23 million Americans need treatment for a drug or alcohol problem. Those who are not one of these people probably know someone who is. Alcoholism and drug abuse are problems that permeate our society, affecting a huge number of people.
The 14 Days on the Wagon Challenge seeks to bring to light the issue of addiction and take steps to change it. By cutting out harmful substances, participants are supporting their own health and wellbeing as well as showing solidarity with friends and loved ones in recovery.
Millennium Treatment Group is encouraging everyone to show their support for recovering addicts and join the 14 Days on the Wagon Challenge. To be successful in the challenge, they recommend avoiding caffeine, drinking lots of water, skipping the sugar and committing to getting active. Participants can share their experiences online by using the hashtag #14Days. When the two weeks are over, participants will be new, healthier people.
For more information about addiction, contact Millennium Treatment Group today by calling 1-855-522-1994 or visiting http://www.millenniumtreatmentgroup.com/.
About Millennium Treatment Group:
Millennium Treatment Group is a drug addiction and alcohol detox treatment facility located near Lantana, FL. At Millennium Treatment Group, they take special pride in their facilities. They also take great care to ensure that the environment they provide will be comfortable, and as conducive to recovery as possible. They feel very strongly that a therapeutic process must take place in an environment without unnecessary pressures and distractions. Millennium Treatment Group has full-time medical doctors and clinicians on staff. Their certified and licensed team will help guide patients to a life of recovery. For more information, visit their website at http://www.millenniumtreatmentgroup.com/.