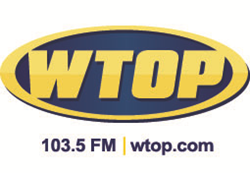 Washington, DC (PRWEB) October 16, 2014
Ebola comes to America. What Now? WTOP examines the threat of Ebola in the U.S. and beyond in a special one-hour live town hall broadcast, scheduled on Monday, October 20 from 10-11 AM at the Knight TV Studio at the Newseum in Washington, D.C.
WTOP midday anchors Bruce Alan and Debra Feinstein will host the forum, with two special guests on the front lines of the Ebola crisis: Dr. Anthony Fauci, Director of the National Institute of Allergy and Infectious Diseases at National Institutes of Health, and Dr. Jesse Goodman, Professor of Medicine at Georgetown University Medical Center and active infectious diseases clinician at the Washington DC VA Medical Center and Walter Reed Medical Center. WTOP has also extended an invitation to the Centers for Disease Control to join the panel.
The discussion will cover medical and government response to the Ebola threat, hospital protocols, the status of an Ebola vaccine, and media coverage of the crisis. Audience members are welcome to submit written questions. Questions can also be submitted via WTOP.com, on WTOP's Facebook page, and on Twitter using #WTOP.
WTOP Program Director Laurie Cantillo says, "WTOP is pleased to facilitate an in-depth discussion on this important subject. The town hall format gives everyone a chance to ask questions directly of two preeminent physicians on the forefront of the battle against this deadly disease."
Seating is limited to 150, and while there is no charge for the event, participants must pre-register at WTOP.com to receive a ticket for entrance to the venue. For more details and to register, click here. Media must also pre-register to attend, click here or email rnewton(at)wtop(dot)com.
###
About WTOP
WTOP Radio has served the Washington region since 1926 and has been Washington's top news source since 1969. WTOP is the most widely listened-to radio station in the nation's capital. WTOP can be heard on 103.5 FM in the metro, 103.9 FM in Frederick, 107.7 FM to the South and West and everywhere at WTOP.com. WTOP and its sister station Federal News Radio are owned and operated by Hubbard Radio, LLC.
About the Newseum
The mission of the Newseum is to champion the five freedoms of the First Amendment through education, information and entertainment. One of the top attractions in Washington, D.C., the Newseum's 250,000-square-foot news museum offers visitors a state-of-the-art experience that blends news history with up-to-the-second technology and hands-on exhibits. The Newseum Institute serves as a forum for First Amendment study, exploration and education. The Newseum is a 501(c)(3) public charity funded by generous individuals, corporations and foundations, including the Freedom Forum. For more information, visit newseum.org or follow us on Facebook and Twitter.
Contacts:
Laurie Cantillo
lcantillo(at)wtop(dot)com
202-895-5074
Jonathon Thompson
jothompson(at)newseum(dot)org
202-292-6353