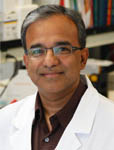 Bethesda, Maryland (PRWEB) October 16, 2014
CME Outfitters (CMEO), a leading accredited provider in continuing medical education, announces its upcoming online Journal Club CME/CE activity titled, Hepatitis B Virus Reading Room. The live activity launches Thursday, November 20, 2014 at 12:00 pm ET. CMEO invites physicians, physician assistants, nurses, nurse practitioners, pharmacists, and other health care professionals whose scope of practice involves providing primary care for adults who have or who are at risk of developing chronic viral hepatitis B.
"The CME Outfitters medical staff, alongside some of the top HBV experts in the country, recognize the very apparent need to offer more resources and tools to busy clinicians who may be failing to identify those at high risk for HBV infection. This serious liver disease affects millions of people worldwide, and it's our job as healthcare professionals to move the dial toward better diagnosis and treatment," said Jan Perez, CCMEP, CME Outfitters Managing Partner.
Clinical experts Kris V. Kowdley, MD, FACP, FACG, FASGE, AGAF, and Steven-Huy Han, MD, AGAF, FAASLD will facilitate a live one-hour discussion of the issues surrounding diagnosis and treatment of HBV as they delve into the 2011 article from Digestive Diseases and Science titled, The Management of Chronic Hepatitis B in Asian Americans. The Journal Club will offer live Q&A for participants to ask questions, and exchange ideas with the experts as a way to help improve the management of patients with HBV.
At the end of this CE activity, participants should be able to:

Gain knowledge of treatment guidelines by The American Association for the Study of Liver Diseases and implement first-line agents in appropriate patients with hepatitis B virus infection.
Implement identification and screening strategies in patients at high risk for hepatitis B virus infection, in order to meet quality measures published by the U.S. Department of Health & Human Services by 2016.
Click here for more information about faculty, financial support, disclosures, and to register.
About CME Outfitters, LLC
CME Outfitters develops and distributes live, recorded and web-based, outcomes- and evidence-based educational activities to thousands of clinicians each year and offers expert accreditation and outcome services for non-accredited organizations. CME Outfitters focuses on delivering education to specialty audiences, with strong expertise in neuroscience, inflammatory, infectious, and autoimmune diseases, and cardiovascular disease. For a complete list of certified activities and more information, visit http://www.cmeoutfitters.com or call 877.CME.PROS (877.263.7767).
"CME Outfitters …
Improving Clinical Behavior … One Change at a Time"