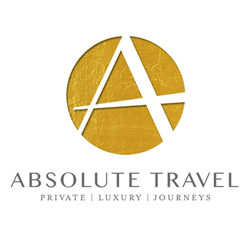 You do not need to have discovered a new species or been the first to summit one of the world's highest peaks to be connected to the Explorers Club—if you support our mission to preserve the instinct to explore, you can contribute to the Club's legacy...
New York, New York (PRWEB) October 16, 2014
Both The Explorers Club and Absolute Travel have been pushing the limits for decades. Together they will invite handpicked specialists including oceanographers, cavers, divers, submariners, mountaineers and adventurers to lead Explorers Club trip created by the Absolute Travel team.
Absolute Travel is known for working with discerning, adventurous and curious adventurers across the globe who are seeking a highly personalized travel experience. Journeys range from witnessing East Africa's legendary migration and bowing with monks in Bhutan to sailing between the fabled Galápagos Islands. Although Absolute Travel is known for their private custom journeys, their team is creating a series of set departure trips for Explorers Club members and beyond. The journeys will be designed in keeping with the underpinning of modern exploration that the Explorers Club strives to propel.
To kick off the partnership Absolute Travel will host a launch party at The Explorers Club's legendary uptown Jacobean townhouse on October 22nd. Adventurers will recount "Stories from the Field" and showcase a series of trips designed for the membership and beyond, including:

"The legendary Explorers Club galvanizes thrill-seekers and helps preserve the very special spirit of chasing adventure at a time when it's so easy to live life virtually," says Ken Fish, Absolute Travel President & Founder. "The Absolute Travel team is honored to help facilitate discovery for this eclectic crew through a distinctive set of experiential journeys."
"You do not need to have discovered a new species or been the first to summit one of the world's highest peaks to be connected to the Explorers Club—if you support our mission to preserve the instinct to explore, you can contribute to the Club's legacy, and that is precisely what the Absolute Travel team is doing. Their experiential journeys provide an unusual opportunity to travel with our members, and keep the heart of the Club pumping," said Alan Nichols, Explorers Club President. "It's a huge plus that many of our own are actually leading these journeys, connecting our members to each other outside of the Club headquarters, captivating others, and certainly providing access to rare experiences that are in keeping with the goals laid by our founders over a century ago."
About Absolute Travel:
Absolute Travel is an award-winning travel company of trusted, passionate travel specialists who create customized experiential journeys to inspiring travel destinations in Asia, Africa, Latin America, India & the Himalayas, the Middle East and the South Pacific. Their expertise, knowledge, and personal relationships allow them to design journeys that are rugged and adventurous, urban and ultra-sophisticated, or the perfect blend of both. For more information about Absolute Travel, visit http://www.absolutetravel.com
About The Explorers Club:
The Explorers Club is an international multidisciplinary professional society dedicated to the advancement of field research and the ideal that it is vital to preserve the instinct to explore. Since its inception in 1904, the Club has served as a meeting point and unifying force for explorers and scientists worldwide. The Explorers Club promotes the scientific exploration of land, sea, air, and space by supporting research and education in the physical, natural and biological sciences. The Club's members have been responsible for an illustrious series of famous firsts: First to the North Pole, first to the South Pole, first to the summit of Mount Everest, first to the deepest point in the ocean, first to the surface of the moon—all accomplished by our members. For more information on The Explorers Club visit http://www.explorers.org