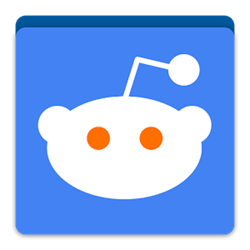 San Jose, CA (PRWEB) October 17, 2014
sync pro recently released a marketing brochure highlighting the features of the reddit sync app, now that it is enabled for Intel® Atom™ tablets for Android*
The document illustrates how the application allows users to neatly and conveniently gather information to read or absorb offline. A simple, user-friendly interface helps users search and save information on their favorite topics. With multi-user support, and zero ads, this app is the next step in enhanced reddit consumption for Android*.
About Sync Apps:
Laurence Dawson is a fourth year Phd student at Durham University exploring parallel applications and GPU processing. http://laurencedawson.com/
About the Intel Developer Zone
The Intel Developer Zone supports independent developers and software companies of all sizes and skill levels with technical communities, go-to-market resources and business opportunities. To learn more about becoming an Intel Software Partner, join the Intel Developer Zone. For more information, visit: https://software.intel.com/
Intel, the Intel logo and Intel Inside are trademarks of Intel Corporation in the U.S. and/or other countries.
*Other names and brands may be claimed as the property of others.