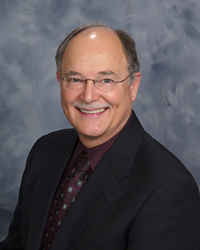 Fishers, IN (PRWEB) October 16, 2014
People suffering from gum recession can now protect their oral health by visiting Dr. E. Dale Behner, a leading dentist in Fishers, IN, for the Chao Pinhole Surgical Technique (PST™). This procedure provides a minimally invasive alternative to traditional treatments for receding gums, such as gum grafting methods. Dr. Behner's patients typically experience very little pain or bleeding, along with a reduced likelihood of future oral health complications.
PST™ is a new procedure that corrects gum recession without large cuts, sutures, or unnecessary damage to healthy tissue. As a dentist in Fishers, IN who uses this technique, Dr. Behner is in the minority; many dental professionals do not yet offer this procedure. During PST™, Dr. Behner makes a very small pinhole opening in the gum tissue that has receded. Using a special tool that can reach through the entry point, Dr. Behner loosens the gum tissue and carefully moves it, extending the gum line lower or higher to cover more of the tooth. This receding gums treatment typically takes less than two hours, and patients usually experience an easy recovery, with little discomfort and a low risk of infection.
Dr. Behner encourages people who are experiencing gum recession to seek treatment quickly for a number of reasons. Gum recession is a condition that cannot be reversed naturally, so stopping the recession early is important. Besides increasing tooth sensitivity, receding gums can leave teeth vulnerable to infection or damage. More alarmingly, gum recession often is a warning sign of poor oral hygiene habits or existing oral health problems. Some common causes of recession are insufficient oral hygiene, overly forceful brushing, teeth clenching, and periodontal disease. Habits such as smoking or unhealthy eating can also adversely affect periodontal health. People who seek gum recession treatment promptly can get advice from Dr. Behner about improving their habits or receiving treatment for other oral health issues.
Dr. Behner encourages his patients to reduce their risk of gum recession by scheduling regular visits with a dentist in Fishers, IN, practicing consistent oral hygiene habits, and watching for changes in their oral health. Gum recession is a gradual process, which can make it difficult to notice. Patients should watch for visible increases in tooth length, changes in coloration or texture at the base of the teeth, and sensations such as sensitivity or mobility. Anyone who notices these warning signs is advised to call Dr. Behner to schedule a consultation for gum recession treatment.
About the Doctor
Dental Care Today, PC is a general practice offering personalized dental care for patients in Fishers, IN. For more than 25 years, Dr. E. Dale Behner has provided state-of-the-art care, while offering the latest in advanced technology and techniques. He welcomes patients looking for cosmetic, family, dental implant or sedation dentistry. Dr. Behner received his doctorate of dental surgery degree from the Indiana University School of Dentistry in 1984, and completed his residency at Indiana University Medical Center in 1985. He is a graduate of the nationally recognized Pacific Aesthetic Continuum (PAC-Live) and is a fellow with the Academy of General Dentistry. To learn more about Dental Care Today, PC or the services Dr. Behner provides, please visit their website at http://www.indianapolisdental.com or call (317) 348-3924 to schedule a consultation.