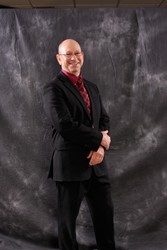 Our goal at Utah Cosmetic Surgery is to help our patients achieve what they feel is their best self, and to help them feel confident in the way they look
SLC, Utah (PRWEB) October 18, 2014
As part of Breast Cancer Awareness month and as proud sponsors of the Susan G. Komen Foundation, Dr. Scott Haupt and his staff at Utah Cosmetic Surgery are reminding women that with the latest technology in breast reconstruction procedures, surviving breast cancer doesn't have to result in destroyed self-confidence as well. Dr. Haupt offers some of the latest, most natural options for breast reconstruction that are helping women still feel confident about their looks and shape.
Statistics show that as many as 30,000 women each year opt for a double mastectomy when diagnosed with breast cancer. Thousands more undergo lumpectomies and preventative mastectomies in the case of genetic predispositions to breast cancer. In addition to devastating effects cancer and cancer treatment can have on health, mastectomies and lumpectomies can leave women feeling self-conscious and dissatisfied with their body image. With breast reconstruction and augmentation options at Utah Cosmetic Surgery, however, breast cancer survivors can once again feel confident in their bodies and image.
"Our goal at Utah Cosmetic Surgery is to help our patients achieve what they feel is their best self, and to help them feel confident in the way they look," said Dr. Scott Haupt, Salt Lake City cosmetic surgeon. "We feel privileged to be able to work with breast cancer survivors as our patients, and to create customized solutions for them that will help them feel their very best for years to come."
While the breast reconstruction procedure is complicated one, Dr. Haupt is one of the most skilled and experienced cosmetic surgeons in Utah and has years of experience working with women who desire breast reconstruction. Dr. Haupt offers several different approaches to breast reconstruction, each of which are customized depending on the patient's unique situation.
Utah Cosmetic Surgery was one of the first to offer 3D imaging for breast augmentation procedures to show women what the results of their procedure will look like before they undergo it.
Dr. Haupt has personally performed more than 10,000 cosmetic procedures, has been seen as one of the leading providers of plastic surgery in the United States in Forbes and Newsweek magazines.
To learn more about Dr. Scott Haupt and Utah Cosmetic Surgery, in addition to the services they offer for breast reconstruction, please visit http://www.utahcosmeticsurgery.com.