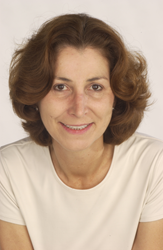 Austin, TX (PRWEB) October 16, 2014
Dr. Corinne Scalzitti makes a special effort in October for Dental Hygiene Month to educate people who come to her dental office in Austin, TX about the warning signs of gum disease, including bleeding gums and pain when brushing. Some experts estimate that as many as 75 percent of Americans live with untreated gum disease. With new laser treatment options now available to treat gum disease rapidly and effectively, Dr. Scalzitti enjoys helping people to see the connection between a healthy mouth and a healthy body.
Among the warning signs and symptoms of gum disease are four common indicators:
1. Painful gums
2. Bleeding gums
3. Persistent mouth odor
4. Teeth that seem loose without injury or other cause
Recent research indicates that the danger of gum disease, when left untreated, goes beyond just the increasing damage to the teeth and gums. Studies show links between periodontal disease and increased risks of other health conditions including heart disease, cancers of the head, neck, and pancreas, as well as complications with diabetes and pregnancy. In the past, many people have avoided gum surgery out of fear of the traditional invasive procedure required, which uses scalpels and stitches in the gum tissue to cut away the infection.
Dr. Scalzitti is among one percent of dental professionals nationwide who have the training and certification to administer the minimally invasive LANAP® gum surgery at her dental office in Austin, TX. Unlike traditional surgery that relies on cutting and stitching of the gum tissue, the LANAP® protocol uses a laser that carefully targets the infection and damaged tissue and leave the healthy tissue intact. The doctor uses a computer guided laser that is about the width of three hairs to target infection for elimination and then seal the area to promote rapid healing.
To learn more about Dr. Scalzitti and services provided at her dental office, from education through treatments available for patients who have bleeding gums, visit the website at http://www.beecavedental.com. Austin, TX area residents can also call (512) 351-3443 to set an appointment for consultation.
About the Doctor
Dr. Corinne Scalzitti is a general dentist offering personalized dental care for patients in Austin, TX. Dr. Scalzitti received her Doctor of Dental Medicine degree from University of Pittsburgh School of Dental Medicine. She went on to earn her status as Master of the Academy of General Dentistry, a degree that is only achieved by one percent of all practicing dentists in the U.S. Dr. Scalzitti is also part of one percent of dental professionals providing the LANAP® FDA cleared laser procedure for gum disease and periodontal treatment. To learn more about Dr. Scalzitti and her dental services visit her website at http://www.beecavedental.com and call (512) 351-3443.