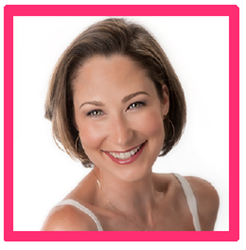 Scotch Plains, NJ (PRWEB) October 16, 2014
Most teens battle pimples, the SATs, and the arduous task of finding a prom date. When she was 16, Deb Ebenstein had been diagnosed with Hodgkin's disease. This would not be the last fight for Deb, as she would later encounter a rare blood condition at 28 and then breast cancer at 33.
Ebenstein's memoir, "Mani-Pedi STAT", chronicles her journey through each adversity as well as trying to maintain a "normal" life as a teen, friend, and mother. Through her worst moments, Deb recognized the importance of her friends, family and a good mani-pedi.
The pages are not only filled with the obvious obstacles of treatment, hair loss and identity dismemberment, but how life, even at the worst of times, can be filled with humor, girlfriends, and great looking nails.
A touching memoir about life and radical act of living it to the fullest in the face of illness, Mani-Pedi STAT is unlike anything that has been written about cancer, illness, and the spirit that can be a saving grace.
Here are two links to purchase the book:
http://www.barnesandnoble.com/w/mani-pedi-stat-deb-ebenstein/1118761370?ean=9781940207124
http://www.amazon.com/Mani-Pedi-STAT-Memoirs-Jersey-Everything/dp/1940207126/ref=sr_1_1?ie=UTF8&qid=1412786439&sr=8-1&keywords=mani+pedi+stat