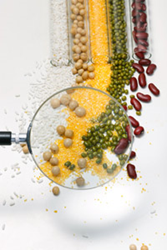 Rockville, MD (PRWEB) October 16, 2014
Many people do not stop to think about the quality of the food they eat because there are safeguards in place to make sure our food is nutritious and free of harmful substances.
There is an army behind food safety and the U.S. Pharmacopeial Convention (USP) is one among many organizations for which food quality and safety are paramount.
On World Food Day, USP's Quality Matters blog showcases a variety of articles, infographics and commentary from USP food scientists about the quality of food ingredients and how food integrity and safety are closely connected in the incredibly complex food supply chain.
Featured blog posts include:
The Dirt on Food Contaminants:"Food contamination" means many things to many different groups of people. Microorganisms, heavy metals, pesticides, "natural" or "man-made" compounds, the one thing they all have in common is that these contaminants may be harmful to consumers if they are exposed in exceeding levels. This blog post clarifies what contaminants in foods really are and how you are protected from them, through action from many different players.
What's USP's Role in Helping Ensure Food Ingredients Safety? With recent discussions about food additives and the role of regulators and industry in offering transparency when it comes to food chemicals, USP offers its perspective on how food integrity is key to food safety.
Who's Behind Food Safety? Most people may not realize that it takes enormous effort from multiple stakeholders to keep their food "safe" on a daily basis. This article highlights the major players involved in maintaining a safe food supply in the United States.
A Conversation About Food Integrity: Food integrity means different things to different people. For consumers, their only question might be: "Is this food safe for me to eat?" For manufacturers, their concerns have to do with building and sustaining consumer trust. USP's director of food ingredients, Markus Lipp, shares insights about USP's role in maintaining food integrity and the connection between accurate food ingredients identity and food safety.
What's in your energy drink? This post explores issues related to popular "functional beverages," encouraging manufacturers and consumers to get serious about ingredient accountability. USP senior scientific liaison Dr. Carla Mejia delves into this refreshing topic.