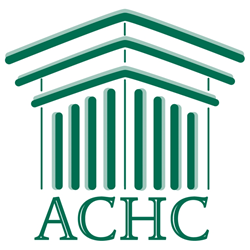 Cary, NC (PRWEB) October 17, 2014
Accreditation Commission for Health Care (ACHC) has received approval by the state of Texas Department of Aging and Disability Services (DADS) for their Home Health and Hospice Accreditation services. ACHC Home Health and Hospice Accreditation is now accepted in lieu of state licensure and allows healthcare providers to choose ACHC as an accreditation organization (AO).
DADS will accept accreditation by ACHC in lieu of Regulatory Services licensing surveys for home health and hospice agencies. Based on a review of current ACHC standards, survey practices, and review procedures for home health and hospice agencies, DADS has determined that ACHC standards and practices for review of home health and hospice agencies in Texas meet or exceed the licensing standards currently adopted for home and community support services agencies (HCSSAs) under Texas Administrative Code, Title 40, Part 1, Chapter 97, Licensing Standards for Home and Community Support Services Agencies.
"ACHC is committed to facilitating the highest quality of patient care for providers, and we are pleased to receive the acceptance of such a widely-recognized organization like Texas DADS," said Teresa Harbour, ACHC, Interim Director, Home Health, Hospice, Private Duty, and Behavioral Health. "ACHC is pleased to support the specific needs of the Texas home health and hospice community and to reflect our purpose and mission as an accreditation organization that provides the best possible experience to providers."
ACHC currently accredits more than 11,500 locations across the U.S. and offers nationally-recognized accreditation services for home health, hospice, private duty, sleep, pharmacy, and DMEPOS. The organization's unique, consultative approach to accreditation is designed to improve the quality of patient care while enhancing business efficiencies through service-specific standards and industry-based best practices.
Texas acceptance is accompanied by the recent recognition by the state of California to conduct licensure surveys for home health and private duty agencies.
ACHC is a not-for-profit AO that has stood as a symbol of quality and excellence since 1986. The organization has CMS Deeming Authority for Home Health, Hospice, and DMEPOS, and a Quality Management System that is certified to ISO 9001:2008. ACHC is the provider's choice for accreditation because of their personal Accreditation Advisors, relevant and realistic standards, competitive pricing, and a friendly, consultative approach to accreditation. Accreditation by ACHC reflects an organization's dedication and commitment to meeting standards that facilitate a higher level of performance and patient care.
For more information on ACHC's accreditation programs and educational resources, or to download ACHC Accreditation Standards, please visit achc.org or contact them at customerservice(at)achc(dot)org or (855) 937-2242.
-30-