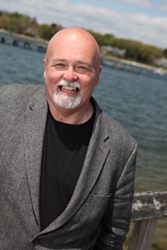 New York City (PRWEB) October 17, 2014
Michael McDermott is putting his best foot forward and turning small steps into large strides in the process.
Mr. McDermott's solutions are unique, dramatic and are generating excitement, ballot support and strong endorsements as Election Day approaches.
To the tune of "Lower Taxes" and "Smaller Governement", this candidate seems to be making the right kind of music at just the right moment in time. Voters are clearly weary of train-wreck politics, me-first candidates and gutter-snipe rhetoric - and Candidate McDermott seems to be the anticdote candidate the voters have been searching for.
Michael McDermott is running on a platform of smaller New York State Government, lowering taxes on New Yorkers, and reversing the exodus of younger New Yorkers from the state. Mr. McDermott has also proposed a unique set of solutions to counter excess and wasteful spending by the State.
Candidate McDermott has been endorsed by The Honorable Gary Johnson, former Governor of New Mexico. This is an important endorsement as the November Election looms large, and it is worth noting that Mr. Johnson received the most votes ever for a Libertarian as the Libertarian Party's 2012 Presidential candidate.
Michael McDermott has announced his plan to reduce New York State income taxes to zero, saving each New York taxpayer an average of $4,000.00 every year in income taxes, to be paid for by reducing waste and reckless spending in the New York State government. This is a solution voters in other states have supported.
Seven states in the U.S. currently have no state income taxes, Florida, Nevada, Texas, Alaska, South Dakota, Wyoming and Washington State.
The official endorsement were made public on Saturday, October 11th, at an event run by libertarian Ian Cioffi named Libertyfest, held for the last four years annually in Manhattan. This was the first Libertyfest to be held in Brooklyn, at the Warsaw club, 261 Driggs Avenue, near the Kosciuszko Bridge.
McDermott ran in 2012 for the 3rd Congressional District on Long Island, and has worked as a commercial real estate broker for the past several years in Long Island, New York.