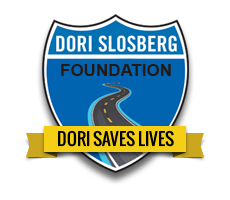 Deerfield Beach, FL (PRWEB) October 17, 2014
Every teen needs to be reminded of how to be responsible for their own safety and the outcomes of intentional acts of irresponsible behavior. This video conference brought to students by Dori Saves Lives, Broward County Public Schools and the GEICO Foundation will remind the students to not engage in anything questionable while riding a motorcycle, bicycle or in a vehicle. This will be accomplished through the heartbreaking, real life consequences shared by our speakers. It will educate teens on different legal and medical issues involved with dangerous actions, how to avoid peer pressure and the difficult decisions that they face on the road.
Date: Wednesday October 22, 2014
Time: 9:30 AM
Location: Deerfield Beach High School – Host Site
910 Southwest 15th Street Deerfield Beach, FL. 33441
Interactive Locations: Coral Springs High School, Flanagan High School, Western High School, Plantation High School, Boyd Anderson High School.
View Only – All High Schools Across Florida Are Invited To Watch!
The following are invited speakers who will make appearances in the webcast:
Sheriff Scott Israel will give the welcome; Broward School Board Member Nora Rupert will present the National Safe Teen Driver Week Resolution to Tara Kirschner, the Executive Director of the Dori Slosberg Foundation; State Representative Irv Slosberg will speak about his twin daughters' deadly accident; Lori Smith will discuss the motorcycle crash that took her young son's life three months ago in Broward County; Anthony Russo from the law firm of Russo Battista will speak about the legal consequences of irresponsible decisions on the road; Trauma expert David Summers, R.N. from the Healthcare District of Palm Beach County will speak about the medical issues caused by dangerous behavior on a motorcycle; Sgt Mark Wysocky from the Florida Highway Patrol will go over fines and penalties for teen driving violations in cars and on motorcycles and bicycles and the specifics of parental notification..
There will be a questions and answer session after each speaker and the press is invited to participate from the host site.
For additional information or to schedule interviews with any of the participants please contact - Tara Kirschner, (561) 789-9494.
Dori Saves Lives will run these webcasts in high schools that have Distance Learning across the state of Florida and for the high schools that do not have the capability to participate in a live web cast they will receive a session that can be played by DVD. Go to http://www.dorislosberg.org/ for details about webcasts and all of the programs designed to save lives on our roads.