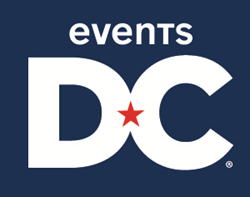 (PRWEB) October 17, 2014
Today, Events DC announced its commitment to the Carnegie Library and Mt. Vernon Square after withdrawing its plans for a proposed redevelopment of the historic building. Events DC has invested nearly $2 million in renovations at the Carnegie Library and Mt. Vernon Square which also included the building's first long-term preventative maintenance plan, since its renovation in 2003. Even before Events DC took over the management of the facility in 2011, it helped the Historical Society of Washington (HSW) with major repairs and maintenance of the building.
"We have had a strong commitment to maintain this historic asset as we started making emergency repairs before we assumed administrative control of the building," said Gregory A. O'Dell, president and chief executive officer of Events DC. "The significant repairs we completed have allowed us to make this beautiful Beaux-Arts building available once again to thousands of District of Columbia residents and visitors in our three full years of operation."
Since obtaining control over the Library, the Events DC Facilities Operations Department found that the building lacked the required resources to operate and had to complete a substantial amount of work. As a result, Events DC has already invested nearly $2 million in improvements to the building. This includes critical repairs to the roofing and lighting systems; rebuilding and repairing HVAC and mechanical systems; some preliminary restoration work to the original marble floors and coffered ceilings throughout the building and maintenance of the grounds and landscaping for Mt. Vernon Square.
Under Events DC and Spy Museum's previous redevelopment proposal, a continued and extensive renovation of the library and the grounds was planned. Although the development team could not gain approval of the redevelopment plan, Events DC will continue its maintenance and capital improvements program at Carnegie Library.
"We have stepped up to maintain this beautiful historic library and while it is unfortunate that our proposed redevelopment would have accelerated further restoration of Carnegie Library, we will continue to care for and maintain the building for many years to come," said O'Dell.
With a diverse range of unique and awe-inspiring spaces that complement a renewed cosmopolitan flair, the Carnegie Library continues to showcase its versatility by hosting notable special events such as the HSW's reopening of the renowned Kiplinger Research Library, SpaceX's celebration for the first successful commercial flight of a spacecraft, the Dragon and Politico's Influencer Upfront event. Other noteworthy events included Washington Life's Young and the Guest list party and Microsoft's Worldwide Partner Conference Outdoor Celebration which gathered more than seven thousand attendees from 150 countries, garnering an estimated $29 million for the local economy.
"As a perfect complement to the Walter E. Washington Convention Center, the Carnegie Library at Mt. Vernon Square was able to provide convenience to our attendees and versatility as a venue that could simultaneously host a VIP reception inside the Library and a block party celebration outside with Washington, DC's iconic backdrop," said Kati Quigley, senior director at Microsoft Partner Community Marketing. "Located in the heart of the District, Carnegie Library provided room for imagination and simple transformation to perfectly meet our audience's needs."
"There's not a more unique yet historic venue in Washington, DC to hold a special event," said CNN Crossfire Event Designer Andre Wells of Events by Andre Wells. "The elegance felt within Carnegie Library at Mt. Vernon Square is breathtaking. The Library's mixed-use spaces combined with the history and charm of the venue – create the perfect storm for special event planners – with much room to imagine."
"We're pleased to see how the Library continues to grow as a high-demand special events venue. With its central location and historic significance, this historic jewel remains a gateway for visitors and allows us to generate economic and community benefits for the city," added O'Dell.
In addition, HSW continues to operate its renowned Kiplinger Research Library. The Society also presents exhibits and other programs in both the Small-Alper Gallery and another large exhibition gallery on the second floor.
Located across the street from the Walter E. Washington Convention Center, Carnegie Library has awe-inspiring architecture, spacious rooms, a 150-seat theater and a grand exterior plaza. The historic landmark is comprised of seven ornate rooms – including the L'Enfant Map Room, which features an illuminated floor map of Washington, D.C. and also serves as home to the notable Kiplinger Library. Dedicated in 1903 by President Theodore Roosevelt and Andrew Carnegie, the Carnegie Library is an integral part of the two hundred-year history of Mt. Vernon Square.
About Events DC
Events DC, the official convention and sports authority for the District of Columbia, delivers premier event services and flexible venues across the nation's capital. Leveraging the power of a world-class destination and creating amazing attendee experiences, Events DC generates economic and community benefits through the attraction and promotion of business, athletic, entertainment and cultural activities. Events DC oversees the Walter E. Washington Convention Center, an anchor of the District's hospitality and tourism economy that generates over $400 million annually in total economic impact, and the historic Carnegie Library at Mt. Vernon Square. Events DC manages the Stadium-Armory campus, which includes Robert F. Kennedy Memorial Stadium and surrounding Festival Grounds, the non-military functions of the DC Armory and Maloof Skate Park at RFK Stadium. Events DC also built and now serves as landlord for Nationals Park, the first LEED-certified major professional sports stadium in the United States. For more information, please visit http://www.eventsdc.com.
# # #