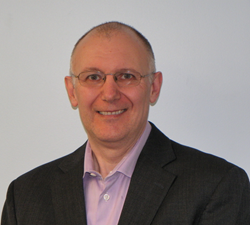 Toronto, ON (PRWEB) October 17, 2014
Navvia, a leading ITSM software and services company, will be attending FUSION 14 as a gold sponsor for and a speaker from October 19 – 22, 2014 in Washington DC.
Not only will Navvia be part of the exhibit showcase as a sponsor demonstrating their software, but David Mainville, a very passionate ITSM champion, will also be sharing his industry expertise with FUSION attendees in multiple speaking sessions.
His conference sessions include:

Session 101: A New Model for Sustainable Service Management, Monday, October 20, 10:15 a.m.
Breakfast Briefing 10: 7 Steps to a Successful Tool Implementation, Tuesday, October 21, 7:30 a.m.
Session 609: Is Your Service Management Program Still Relevant? Are You?, Tuesday, October 21, 2:45 p.m.
Mainville is no stranger to speaking engagements and travels throughout the year, speaking about IT service management.
"We are excited to be attending FUSION 14, and I am thrilled to speak once again," David Mainville, CEO and co-founder, said, "ITSM doesn't have to be complicated, and I want to share my experience on making service management practical and sustainable whether you are just beginning your journey, or if you're a seasoned practitioner who's been in the trenches for years."
About Navvia
Navvia has been helping the Fortune 1000 take the complexity out of IT service management for more than 15 years. Navvia offers innovative software that is changing the ITSM industry providing tools, templates, mentorship and training designed to lower your implementation costs, while offering a full range of ITSM consulting services for when you need a little help.