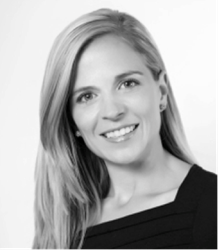 Stuart/Jupiter, FL (PRWEB) October 18, 2014
Haute Design welcomes Niki Norton of N2 Architecture and Design Inc. as the newest network partner for 2014. Niki is known for her commitment to green initiatives that don't sacrifice the value of creative design and clients' personal comfort.
About Haute Design Network:
Haute Design Network of hauteresidence.com selects interior designers that have demonstrated a high level of expertise, professionalism, and accomplishment in their field. This elite circle of leading interior designers is encouraged to expose readers to several elements from past and current design trends as they provide a glimpse into future innovations, while offering both inspiration and exceptional resources for those seeking experienced luxury interior designers and sophisticated interior design firms.
Niki Norton is featured on Haute Design Network's comprehensive website as a distinguished member alongside other leading interior designers from across the country. Network members have the exclusive opportunity to interact with viewers by utilizing the Haute Design Network platform via customized blog posts and unique design features. Visit the Haute Design Network at http://www.hauteresidence.com/design.
About Niki Norton:
Niki L. Norton, owner of N2 Architecture and Design Inc., is a graduate of the University of Tennessee and a registered Architect in seven states with NCARB licensure. Niki is a member of the U.S. Green Building Council (USGBC) and a LEED Accredited Professional. She is currently the president of the Palm City Chamber, vice chair of the Martin County Historic Preservation Board, and a member of the YMCA Board. In addition to her board involvement, Niki is the Generation Green Chair for USGBC's Treasure Coast Branch and a member of the Florida Green Building Coalition, the Treasure Coast Builders Association and the Green
Building Council.
Awards:
– 1st Green Commercial Interior, City of Stuart's Green Ordinance
– 1st LEED Commercial Interior, Silver for Treasure Coast
– New Construction Residential, TCBA – Green Building Council
– Appreciation Award for Green Construction, Indian River County Chamber of Commerce
– Green Interiors, Treasure Coast Builders Association – Green Building Council
– Remodel/Renovations Commercial Interiors, TCBA – Green Building Council
– Commercial Green Interiors Laurel Award
– Commercial Exterior Renovation Laurel Award
Founded in 2003, N2 Architecture and Design Inc. has since developed a reputation as a hardworking, technology-minded firm for both commercial and residential designs. The successful completion of small and large projects includes new commercial buildings and interiors, restaurants, office business parks, country clubs, recreational community centers, custom residential, major residential/commercial renovations, and more.
Niki and her team have more than just an eye for design; they have a vision for the future of the design/build industry that includes sustainable design, construction and operation. Their projects incorporate green standards for quality design and energy conservation without sacrificing human comfort for clients.
For more information about Niki Norton, visit her Haute Residence profile.