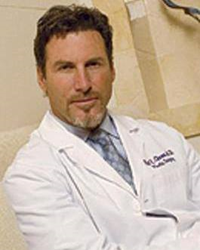 It is of the utmost importance to choose a doctor who is certified in plastic surgery, not just general surgery or another field.
san diego, ca (PRWEB) October 21, 2014
A recent article from the U-T San Diego discussed some of the qualities to look for when choosing a plastic surgeon. When having plastic surgery, which plastic surgeon one chooses can be the difference between an amazing result and a sub-par one. Dr. Chasan, a renowned plastic surgeon in the San Diego area, discusses the importance of choosing the right plastic surgeon for the right procedure.
"When searching for a plastic surgeon, the first thing to look for is board certification," said Dr. Chasan. "It is of the utmost importance to choose a doctor who is certified in plastic surgery, not just general surgery or another field. Plastic surgery requires specialized skills and being board-certified is essential to practicing it well."
After finding a doctor with a board certification in plastic surgery, the next most important quality to look for is their expertise in a particular area. Plastic surgery is a broad field, so finding a surgeon who has experience and expertise is important to ensure a satisfactory result. Dr. Chasan has years of expertise in breast augmentation, and has written articles and pioneered new techniques in the field. He was an early adopter of SERI surgical scaffolding for use in breast revision augmentation procedures, and is committed to using the best and most advanced techniques for optimal results for his patients. He also specializes in revision surgery of the face, body, and breasts. Revisionary cosmetic surgery is a field which requires an additional skill set that only comes after years of performing specialized cosmetic surgeries. Dr. Chasan is sought out for his revisionary surgeries, and in fact has performed many procedures on fellow plastic surgeons.
"Experience is very important, as is seeing examples of previous work," explained Dr. Chasan. "Different plastic surgeons have different aesthetics, so seeing examples of previous procedures that a surgeon has performed is a good way to tell if they have the aesthetic you want. Along with examples of previous work, a doctor should be ethical enough to tell a person what results they can expect realistically."
Plastic surgery, while it can improve upon your looks and take years off of your appearance, is not a miraculous cure-all. A thorough consultation with the doctor in which the patient is made aware of what a procedure can do for them realistically is a must for every person considering plastic surgery. Patients should feel comfortable with their plastic surgeon and know what to expect. Seeing a before and after gallery of photos can also help to get a feel for what a procedure can do.
"The consultation is a necessary step for anyone considering a cosmetic surgery procedure," stressed Dr. Chasan. "The consultation is an important opportunity for the patient to determine if they feel comfortable with the surgeon, ask any questions they have, and make the ultimate decision to have the procedure performed by that doctor or not."
Dr. Paul Chasan is a board-certified and nationally-recognized plastic surgeon who specializes in performing the most advanced cosmetic procedures for the face, body, and breast. At Ranch and Coast Plastic Surgery in Del Mar, Dr. Chasan is renowned for his exceptional work in facial rejuvenation, breast augmentation, liposuction, and tummy tuck surgery. Regarded as an expert in his field due to his extensive education and experience, Dr. Chasan has authored numerous publications and is often called upon by the media to discuss the latest techniques and trends in modern cosmetic surgery.
For more information about Dr. Chasan and his state-of-the-art plastic surgery center, visit http://www.drchasan.com.