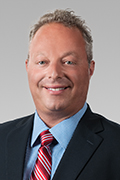 Southlake, Texas (PRWEB) October 17, 2014
The CAUCUS IT Procurement Summit is a greatly anticipated annual event tailored specifically for the technology acquisition professional. Every year, the conference brings together top subject matter experts in technology procurement, strategic sourcing, and contract and vendor management. This peer-to-peer conference is a forum for sharing up-to-the-minute ideas and industry best practices. This year's theme is Understand the Changing Face of Technology Procurement. The 19th Annual Summit will be held October 19-21 at the Westin Savannah Harbor Golf Resort in Savanna, GA.
Robert J. Scott, Managing Partner of intellectual property and technology law firm, Scott & Scott, LLP, will share his software licensing expertise in a presentation on Tuesday, October 21, entitled "When Publishers Sue".
Software audits have become routine as publishers have proven that compliance claims get customers' attention more than sales proposals. Most software license disputes are settled out of court, but what happens when a settlement cannot be negotiated with the publisher or one of its trade associations (BSA | The Software Alliance, The Software & Information Industry Association) because the settlement demands are too high? Software attorney Robert J. Scott will give real world examples of what happens when software audits wind up in court.
In this session attendees will learn the following issues:

Use of declaratory judgment actions
Venue rules for copyright cases
Choice of law issues
Calculation of damages under copyright laws
Individual liability for copyright infringement
Burden shifting in copyright cases
Electronic discovery issues
Mediation strategy
Rob will join Frank Bruno, Director & Senior Business Strategist, Iron Mountain, and Roy Schleiden, Director, Strategic Sourcing, McGladrey LLP as they discuss "Due Diligence & Contingency Planning Before Trusting the Cloud:"
Whether it is a natural disaster, financial disaster or just the need to execute an exit plan with a cloud provider, at a bare minimum, subscribers must be able to recover their mission critical data. More times than not, however, there is more at stake. Failover guarantees that include application continuity while succession plans are executed can be crucial to the successful outcome of a contingency plan.
Attendees will learn how to:

Facilitate subscription negotiations that overcome the risk objection to doing business
Identify scenarios by which contingency plans should be contemplated (due-diligence)
Craft contingencies that protect the buyer
Infuse trust to optimize the subscriber-provider relationship
Become a trusted advisor to internal clients who are contemplating cloud services
Create a repeatable process for safely leveraging cloud services
About Robert J. Scott
Rob Scott represents mid-market and large enterprise companies in software license transactions and disputes with major software publishers. He has defended over 225 software audit matters initiated by software piracy trade groups, and is counsel to some of the world's largest corporations, on information technology matters including intellectual property licensing, risk management, data privacy, and outsourcing. He is regularly called upon by his peers and the media to share his expertise.
About Scott & Scott, LLP
Scott & Scott, LLP (http://www.scottandscottllp.com and http://www.softwareaudit.com) is a leading intellectual property and technology law firm representing businesses in matters involving software licensing. Scott & Scott's legal and technology professionals provide software audit defense and software compliance solutions,all protected by attorney-client and work-product privileges.
For additional information: http://www.caucusnet.com/conference/
-30-