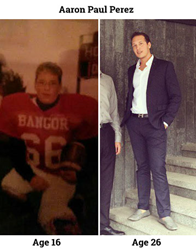 Los Angeles, CA (PRWEB) October 16, 2014
Match Million CEO Aaron Perez recently established his dating website to serve wealthy singles seeking dating experiences across the Atlantic, between North America and Europe. In a recent interview, he revealed that he became a millionaire by the age of 16. To this day, he continues to invest in new opportunities such as a luxury restaurant lounge in Lithuania to further his success.
He grew up in a small Midwestern town that was profoundly affected by the financial crisis and effects of globalization and outsourcing. This drove him to start making money at an early age through his own resources and means.
Living with a single mother who owned a hair salon in the working-class, south Michigan region, it was difficult for his family to make ends meet. He began researching methods to make residual income through internet affiliate marketing.
Today, he resides in a beachside condo in Los Angeles that overlooks the Pacific Ocean and wakes up each morning at 6 AM to read venture capital and technology news. He manages a rapidly growing Internet marketing company that serves over 100 clients from various industries. He has partnered with and invested in a number of different businesses, including medical supply companies and exotic car parts distributors. Aaron is very active on social media sites such as Instagram, http://www.instagram.com/aperez1988, and Facebook.
Looking towards international growth, the CEO of the millionaire dating website will be making his fourth trip to Lithuania in the last four months to possibly invest in a restaurant lounge. The lounge may be known as "The Hideout" and features authentic Cuban cigars contained in humidors. "The Hideout" will also offer gourmet faire and provide American-style service to patrons.
Aaron's approach to business involves going above and beyond to exceed his own expectations and keeping operations in-house. He primarily hires local talent for his businesses to improve efficiency and create jobs for his community. His successes have served as a model for other aspiring young entrepreneurs and he continues to evolve with the dynamics of the business environment.
Match Million operates in multiple regions and caters its match making services to successful and affluent singles. The company aims to become one of the largest dating networks in the millionaire dating niche. Match Million is also a sponsor for the popular Lithuanian dance show "Šok su manimi" (Dance with Me). Users can contact the company for more information at (877) 847-NOIR and register a profile for free at http://www.matchmillion.com/ for a limited time.