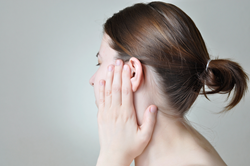 (PRWEB UK) 21 October 2014
Visage is delighted to welcome an exciting new member to their Cosmetic Dentistry team in Glasgow. Dr Imran Shafi is an award winning Specialist Orthodontist with over 13 years of experience in the field. Specialising in realigning crooked or overlapping teeth, Dr Shafi says "the position of these patients' teeth can also interfere with their bite, which again can cause a loss of confidence or even health problems in other parts of the body."
When teeth are misaligned, the head and neck muscles that normally work in harmony with the jaw begin to pull against each other and the nearby bones. Misaligned teeth can result in aches and discomfort in the face, head, arms shoulders and back, which can often manifest itself in migraines, sinus pains and earaches.
A bad bite can also lead to serious dental wear and tear which will begin to change the shape of the face. Creases and wrinkles can start appearing and the face could start to take on a saggy appearance.
In serious cases jaw misalignment can lead to pinched nerves, often affecting the entire body. Many patients have experienced tingling in hands and fingers that have been traced back to their teeth. No wonder then that Visage are broadening their orthodontic expertise!
Patients will be pleasantly surprised at how far braces have developed since their childhood. Today, brackets are ceramic, as opposed to the bulky, metal efforts of years gone by and they can even be attached to the rear of the teeth for minimum visibility. In many cases clear removable braces can be used, removing the need for brackets of any kind. Because of all this, the idea of corrective treatment being only for younger patients has been consigned to the dental history books.
Visage report a growing appetite for braces among older patients, hence Dr Shafi's invitation to join the team. The clinic announced the Orthodontics Specialist's appointment saying, "with the addition of Imran's specialist skills we aim to make sure your cosmetic dentistry experience at Visage just keeps getting better and better."