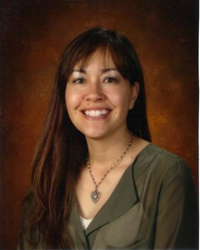 Greensboro, NC (PRWEB) October 22, 2014
The NBCC Foundation, an affiliate of the National Board for Certified Counselors, recently awarded a 2014 scholarship to Autumn M. Sorensen, of Parachute, Colorado. This new scholarship was made possible as part of the Foundation's Colorado First campaign with a grant from The Colorado Trust. The scholarship was available to students who are currently enrolled in a master's-level counseling program in the state of Colorado and commit to serving underserved communities in Colorado for at least two years upon graduation. Sorensen will receive $5,000 to support her counseling education and facilitate her service to rural populations in Colorado.
Ms. Sorensen is a graduate student at Adams State University in Alamosa, Colorado, pursuing her master's degree in school counseling. She graduated from Colorado State University in Fort Collins, Colorado, with bachelor's degrees in animal sciences and secondary science education. She is currently the school counselor intern and literacy interventionist at Bea Underwood Elementary in her community of Parachute, Colorado. Ms. Sorensen's goal upon graduation is to continue her work as a school counselor to help rural youth with their academic, personal and social needs.
The scholarship program supports the Foundation's goal of increasing access to mental health care through professional counseling services, particularly for underserved populations. This scholarship is designed to help ensure that the behavioral health needs of all Americans are met by providing financial support to counseling students who have substantial experience with the rural community they commit to serving after graduation.
The NBCC Foundation offers annual scholarships and fellowships to increase the number of counselors in the areas where they are needed most. Applications are currently being accepted for nearly 115 scholarships and fellowships for master's- and doctoral-level counselors-in-training who commit to serving military, rural or minority populations. For more information about these scholarships, please visit http://www.nbccf.org/Programs. To make a gift in support of the Foundation's mission, visit http://www.nbccf.org/Donate.
###
About the NBCC Foundation
The NBCC Foundation is an affiliate of the National Board for Certified Counselors (NBCC), based in Greensboro, North Carolina. NBCC is the nation's premier professional certification board devoted to credentialing counselors who meet standards for the general and specialty practices of professional counseling. Currently, there are more than 56,000 National Certified Counselors (NCCs) in the United States and more than 50 countries. The Foundation's mission is to leverage the power of counseling by strategically focusing resources for positive change.