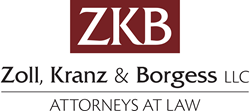 Toledo, Ohio (PRWEB) October 17, 2014
There have been reports that the Implanon® implant cannot be found when patients try to have the implant removed. Implanon®, manufactured by Merck & Co, is a subdermal contraceptive rod that is put into the arm.
In some situations the birth control implant, Implanon® has migrated or become completely lost in the body, making it impossible to remove. This puts women at risk for serious and even potentially deadly adverse events including, but not limited to, ectopic pregnancies, the inability to stop a drug-related adverse event, and neural or vascular damage.
Implanon® was eventually replaced by the very similar contraceptive implant, Nexplanon®. Both implants are a small plastic rod the size of a matchstick that releases the hormone etonogestrel (a form of progesterone). However, unlike Implanon®, Nexplanon® has 15mg of barium sulphate added to the core, so it can be found by X-ray if it migrates or becomes lost. Also, Nexplanon® has a redesigned applicator that makes subdermal insertion easier for physicians.
The law firm of Zoll, Kranz & Borgess, LLC ("ZKB") devotes its practice to the field of pharmaceutical and medical device litigation. ZKB is dedicated to compelling companies to produce safer products. Injured clients and partnering attorneys from across the U.S. appreciate and rely upon over 70 years of combined experience in pharmaceutical mass torts and multidistrict litigation. ZKB's experienced team includes a practicing physician-attorney and all the technology, knowledge and experience necessary to succeed in this complex legal field. For more information about Implanon® or if your implant has migrated or become lost, contact ZKB toll-free at (888) 841-9623 or visit the firm's website at http://www.zkblaw.com. Initial consultations are always free and confidential.