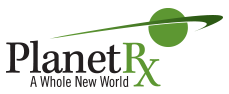 Lakeland, FL (PRWEB) October 17, 2014
Today PlanetRx, the consumer-focused healthcare website re-launched in 2013 with new ownership and a new focus, announced plans to participate in the Polk County Cancer Unity Ribbon Event (CURE) on October 25, 2014.
Event organizers are attempting to break the Guinness World Records™ goal for the "largest human awareness ribbon" ever made. The goal is intended to bring global awareness for all types of cancer in the fight to find a medical cure. Lavender is the global recognition color for all cancers.
PlanetRx will sponsor a live count on PlanetRx.com and provide PlanetRx employees to assist in the counting process. CURE participants will be able to visit PlanetRx.com while waiting to enter the Event and during the ribbon assembly to view the up-to-the-moment count. Participants can also share the CURE event page via Facebook with friends and family.
PlanetRx staff will use EventBrite to manage the counting and updating of the Event. Eventbrite is an online ticketing and registration service that allows organizers to plan, set up registration, and promote events to publish them across Facebook, Twitter and other social-networking tools directly from the site's interface.
PlanetRx will also be donating 10% of all sales from October 25 to 31 to the CURE charity of choice, We Care of Polk County, Inc. As found on the website (http://www.ledgerdata.com/guide_to_polk/374/we-care-of-polk-county-inc/) the organization has a goal to ensure that low-income, uninsured Polk County residents have access to specialty medical care through a network of volunteer specialty care physicians and allied healthcare providers. CURE participants can sign up at PlanetRx to get 10% off their next order by simply registering or entering their email for the newsletter.
CURE is a free Event will take place at "Chain of Lakes Stadium" located at 500 Cletus Allen Drive, Winter Haven FL 33880, just off Cypress Gardens Blvd.
About PlanetRx
PlanetRx is an e-commerce website dedicated to helping consumers lead healthier, fuller lives by providing a wide range of high quality, over-the-counter healthcare products. By aiming to enrich our customers' lives in fundamental ways our team is committed to serving our customers and promoting healthy living and social and corporate responsibility. To learn more please visit http://www.PlanetRx.com.