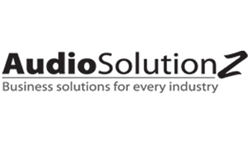 Government jobs are not an addition to the country's payroll; they are an increase in the nation's payload. ~ Ilana Mercer
Durham, NC (PRWEB) October 20, 2014
Payroll professionals managing candidates hired on visa status have important questions* in their mind. Here are a few questions whose answers may benefit them.
1. Would the candidate be a resident or non-resident alien when considered for tax purposes?
If the candidate in question is a foreign national who has come to US on temporary visa and is not making a permanent home in the US, he is considered a non-residential alien. IRS publication 515* talks in details about whether the candidate is to be considered as a 'resident' or 'non-resident'.
2. If the candidate is a non-resident alien, what should he do to get paid?
When the candidate has completed all the necessary paperwork with his/her department as well as the HR department of SDSURF, the candidate would require to meet the SDSURF tax specialist in the payroll department in order to complete the needed forms and make sure there is proper tax reporting and withholding. You may contact the SDSURF department her - sdsurfpr(at)foundation.sdsu(dot)edu
3. Can the candidate continue to work even after the visa and work authorization has expired?
Under no circumstances shall the candidate be allowed to work after the work permit has expired. However, if a submission of extension proof or an application of extension is provided to the SDSURF HR department, things may be reconsidered. An application for extension of Employment Authorization Card is, however, not accepted. Also, if visa type is changing, the candidate cannot work in the interim period of expiration of prior visa type and US Citizenship and Immigration service's approval for visa.
4. If the candidate is an NRA, is he automatically exempt from FICA?
No. The visa type determines what the taxes are which would be withheld from the candidate's wages.
5. What are the documents that need re-verification after expiration?
The following documents need re-verification:

Form I-20 or F-1 Visa
IAP -66 or J-1 Visa
I-797 or H-1B Visa
INS stamp (in process for I-551)
I-94 card that shows Trade-Nafta, Canada or Mexico
Conditional Resident Alien Card which is valid only 2 years from issue
The candidate should be mindful about bringing the document to SDSURF HR department as soon as it is received to ensure that pay goes uninterrupted.
Now that some questions imperative to payroll and tax professionals as well as candidates are answered, it is important for a payroll professional to understand what they need to know when candidates are hired on visa status. Expert Dayna J. Reum, CPP, FPC is going to answer just that in her conference, 'Resident and Non-resident Alien Payroll Tips' to be hosted by AudioSolutionz, the country's biggest industry information provider, on Thursday, October 23, 2014.
As there is continuous expansion in company recruitment to hire the best talent globally, it is critical for all payroll and tax professionals to understand the non-immigrant issues, and how taxes should be accounted in US and foreign countries. Through this conference, Dayna will help professionals simplify why HR and Payroll should work together for understanding the concerns of a candidate who is hired on visa status. The conference will also explain: what's the visa process; what are the general concerns regarding taxation; what the I-94 Card is; and what the various details are regarding different kinds of work visas.
The conference highlights are:
Detailed discussion on why HR and Payroll should work symbiotically for candidates hired on visa status
The visa process and how companies procure visa for work candidates, and how to handle such employees
Taxation concerns related to non-immigrant workers
I-94 card and how to review them
Different work visas such as L-1, O, E, H-1, Trade NAFTA
Tax protection plans and tax equalization
Solid hypothetical tax plan
Tax settlement statements review
About Audio Solutionz
AudioSolutionz is the country's biggest business information provider that conducts conferences and webinars on trending Payroll and HR topics in the industry. With various experts in the panel, AudioSolutionz refreshes knowledge on various laws as well as provides updates related to HR & Payroll such as evaluation performance, hiring and firing, taxation issues and more.
For more information, visit: http://www.audiosolutionz.com/hr-compliance-employment.html
We are providing a discount of 10% on the conferences and webinars. To avail your discount, use coupon code SAVE10, applicable on all purchases. For further queries, contact us at: Shivane Kay (1-800-223-8720) or e-mail at contact(at)audiosolutionz(dot)com.
Sources
*http://www.foundation.sdsu.edu/payroll/questions_nonresident.html
**http://apps.irs.gov/app/picklist/list/publicationsNoticesPdf.html