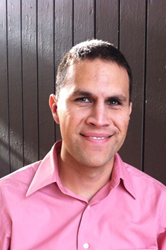 Having such quality counselors join Vantage Point Counseling Services can help us provide needed services for trauma, addictions, and relationship issues.
Dallas, Texas (PRWEB) October 21, 2014
Vantage Point Counseling Services, a counseling practice in the Oak Lawn area of Dallas, has expanded its specialties and reach. Vantage Point announces that Fred Theobald and Ruby Bouie Johnson have joined its team to help compliment services. "Therapists who specialize in relationships, addictions, and trauma based therapy are not easy to come by, and these areas of expertise compliment the sex addiction, substance abuse, and LGBT-affirming services that Vantage Point Counseling provides," says Michael Salas, owner of Vantage Point Counseling Services. "For those practices that do specialize in these issues, they are often not accepting new clients, because there is such a need for this kind of help. Yet there are so few therapists who possess the skills and training to provide this combination of services," says Salas.
Ruby Bouie Johnson, a Licensed Master Social Worker, brings her experience in trauma, substance abuse, women's related issues, and transgender related issues. Ruby has specialized training in helping her clients reduce their shame, move through their emotions, and stop problematic behaviors. She also possesses experience in training in helping people work through sexual issues, trauma, orientations, and lifestyles. This includes experience in helping people accept their gender identity or sexual orientation, and helping them negotiate a polyamorous lifestyle. Along with her experience and training in these specific issues, she also is under the Supervision of Susie Hair, LCSW.
Fred Theobald is a Licensed Professional Counselor and a Certified Clinical Trauma Professional who is experienced in helping couples with their communication and intimacy problems. Along with his experience in couples therapy, Fred also helps individuals deal with transitions in their lives, self-esteem issues, and anxiety and depression. Fred is also trained to help clients move through trauma relating to sexual abuse, religious or societal trauma, and infidelity. He also has experience helping gay and lesbian clients come out and accept themselves.
Both Fred and Ruby are now available for appointments. Contact Fred Theobald directly at 469-730-6257 or Ruby Bouie Johnson directly at 214-310-7041.
"Having such a strong skill set in areas of trauma, addictions, self-acceptance, and relationships really makes Vantage Point even more well-rounded in the services that it provides," says Salas. These services are not limited to the Dallas/Forth Worth area either. Both Ruby Bouie Johnson and Fred Theobald utilize online counseling forums that are similar to Skype to help Texas clients who are outside of the Dallas/Fort Worth area.
About Vantage Point Counseling Services
Vantage Point Counseling Services is a Dallas, Texas based company that provides individual, group, and couples therapy to people who are struggling with chemical dependency and sexual addictions, as well as LGBT-specific issues. Since 2011, Vantage Point Counseling Services has consistently been helping clients recover from their addictions, rebuild their relationships, and improve their self-acceptance. For more information on Vantage Point Counseling Services, please call 214-471-8650 or visit https://vantagepointdallascounseling.com.
# # #